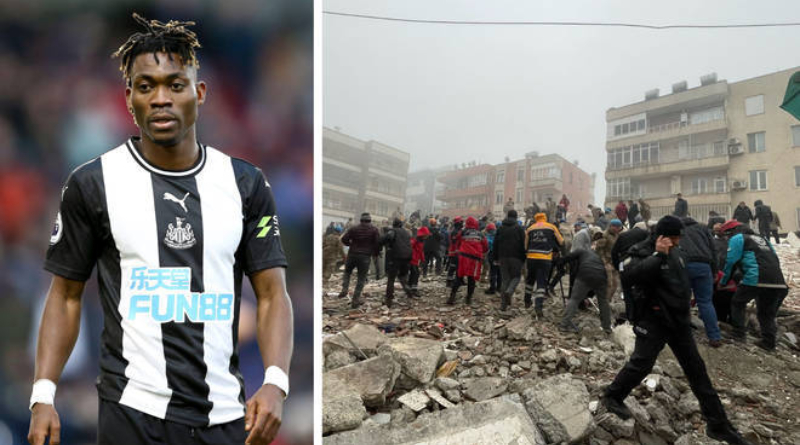 Christian Atsu found dead [Details]
Christian Atsu found dead, according to his agent, after the same was tweeted on Saturday. Ghanaians have heard so much news about Atsu since the day the Turkey earthquake happened, but today the latest news from his agent has confirmed his death.
Atsu was one of the top players from Chelsea before moving to Turkey, he played for Hatayspor before tragically passing away. The 31-year-old was residing in a Hatay city apartment that sustained significant damage as a result of the earthquake.
READ ALSO: Turkey earthquake; Newborn baby under rubble rescued;safe in the hospital
After first stating that he was saved "with injuries," his team Hatayspor later clarified their situation. Atsu's "precise room location" was uncovered, and pairs of his shoes were also discovered, according to Nana Sechere, who is in Hatay.
The agent added that although it had not been possible to corroborate the signals, thermal imaging cameras had indicated "up to five lives" beneath the debris.
Things are moving extremely slowly, he continued, and they urgently need more resources, especially a translator. As a result, he said, "any rescues are being postponed, and lives are being wasted."
And expressed regret that Atsu's Turkish club was "not on the ground with us, side by side, in the search for Christian," adding that this was "unfortunate".
"Their position and influence, accompanied with their local knowledge, would be extremely helpful," he added.
Last week Atsu's partner Claire Rupio called for equipment to be sent to the collapsed building where he was living.
"It has been nine days since the earthquake and we still have not located Christian," Sechere tweeted on Tuesday.
"I am at the quake site in Hatay with Christian's family. The scenes are unimaginable and our hearts are broken for all the people affected."
Atsu was staying in a building with a number of Hatayspor team-mates and officials. The club's sporting director Taner Savut is also missing.
Some survivors are still being rescued after the quakes and aftershocks in southern Turkey and northern Syria that are known to have killed more than 40,000 people.
SOURCE: Ghnewslive.com