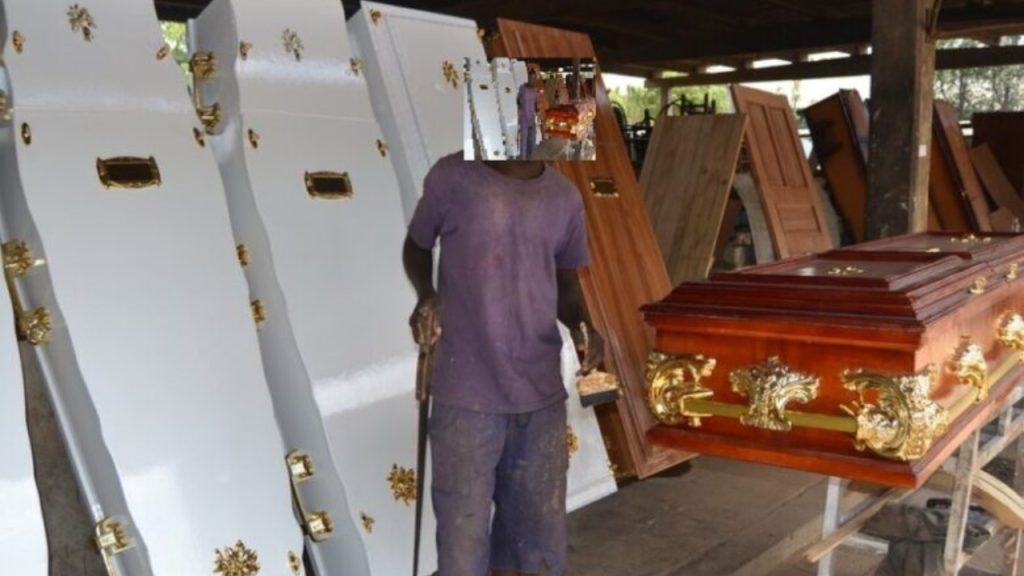 Marriage has become increasingly difficult for Coffin Makers at Asafo Labour in Kumasi, the capital of the Ashanti Region, due to their line of work.
Some Garden City Coffin Makers alleged in an interview with Osei Kwadwo of Pure Fm that girls always reject their marriage and love proposals because of their trade.
They believe that when they propose to women, they will accept, but when they find that we construct coffins, they will want to end the relationship.
"Despite our best attempts to satisfy the women's requirements and make them happy, they will never go on a romantic journey with us. The majority of women are terrified of us because we make coffins, which is very pitiful, they said.
READ ALSO: A Tale of Integrity: Hotel Staff Returns $70,000 She Found In A Hotel Room
They describe how "several of our married coworkers kept their work from their spouses until they got married. Even some of them filed for divorce after discovering their husbands' jobs.
They (the ladies) are aware that just because we produce coffins doesn't mean we are dangerous or support homicide. The same woods that are used to make coffins are also used to make beds, shoe stands, wardrobes, and other furniture by carpenters.
SOURCE: www.Ghnewslive.com