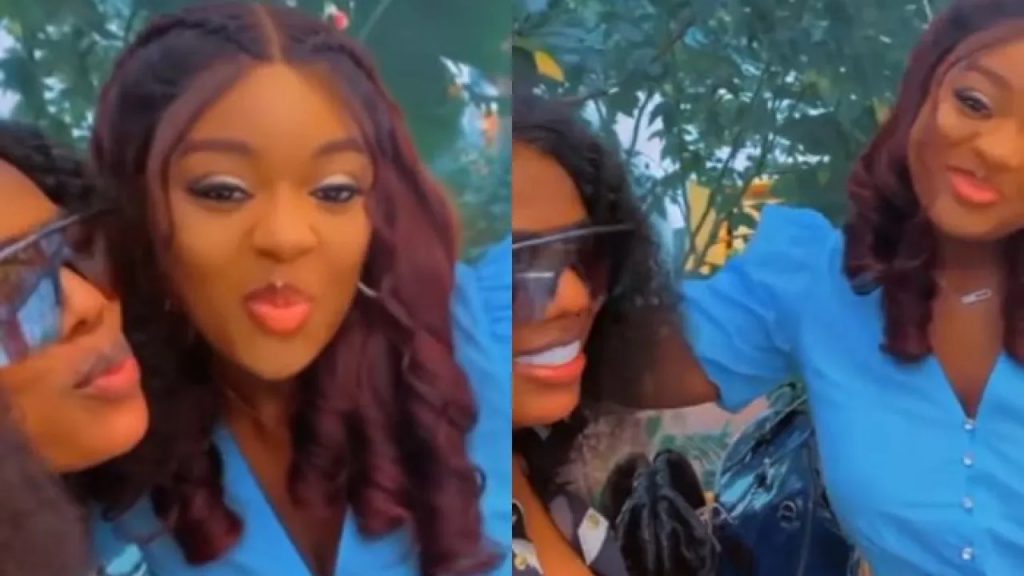 One of the top Ghanaian media personalities, Nana Aba Anamoah has hunged out with rich Ghanaian actress, Jackie Appiah recently.
Not long ago Jackie Appiah was in the news after a video of her expensive mansion hits the internet, and now she has made her way into the trending news again after hanging out with Nana Aba Anamoah.
READ ALSO: Check Out 8 Photos From Jackie Appiah's Expensive Summer Holidays
The two powerful personalities recently hang out according to a video that has surfaced on social media.
Nana Aba Anamoah stepped out looking pretty but Jackie Appiah overstepped with her gorgeousness!
We have no idea what their meeting was for but it won't be anything else apart from girls' chitchat and a business talk.
A video from their outing has surfaced on social media for fans to enjoy. But the reactions coming through are trolls for Nana Aba Anamoah.
According to social media users, 'their madam has actually met her madam' – meaning Nana Aba Anamoah has been humbled before Jackie Appiah.
They believe finally Nana Aba Anamoah has met her meter, someone who is more fashionable, richer, and of course beautiful than her.
Some fans have even advised that Nana Aba Anamoah leaves the 'broke lonely gang' to join Jackie Appiah's gang. But forget the trolls and enjoy the two beautiful ladies vibing in the video below!