Nonconforming Ghanaian media broadcast journalist, Kevin Taylor, has released a corrosive degree of provocative words on Ghanaian rapper Sarkodie, over his unwillingness to condemn the current government authority in power.
The highly acclaimed rapper, has completed a couple of politically motivated tracks, centering on activist endeavors against the previous government of the country, when he had the feeling that the order of life and standard of survival was below the acceptable terms of consideration.
During his systemized political adventures, back when the National Democratic Congress (NDC) was in power, he released tracks like "Inflation", "Dumsor" and "Masses" to convey the aggregate disappointment of Ghanaians when President John Dramani Mahama was holding the rank as Commander In Chief.
In any case, from the time when the NPP government assumed governmental authority, Sarkodie has surprisingly not gone on a similar path of record to exact the same type of criticism he rained on the opposition party, NDC. He has not transparently scrutinized or accomplished any substantial efforts to tackle a portion of the unbearable extent of economic decline and destructive managerial ineffectiveness used in managing the country's affairs, as he did prior.
In light of this, Kevin Taylor, a vociferous Ghanaian media broadcast journalist, has portrayed him as rapper who encourages tribalistic agendas, and has a result, chosen not to challenge the Akufo-Addo led administration, given the similar ethnical backgrounds he and the President shares.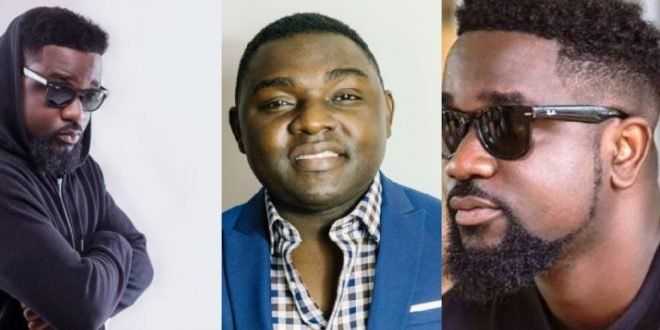 Talking on his show, Kevin Taylor suggested that he was the very individual who took Sarkodie to Kumasi when his rap profession began to blossom.
In other words, he knew the quantity of underwear the rapper had at that point, and how financially deprived he was back then.
"Where is Sarkodie? He is yet to do a song about all that is going on in the country. My friend Eric and I brought you to Kumasi for the first time. We helped you perform at KNUST. I even knew the number of boxers you had," he directly stated.
Kevin Taylor has demanded that Sarkodie break out of his cocoon of hypocritical ideologies and tribalistic mentality, by genuinely exposing the wrongful cycle of political injustice imposed on Ghanaians by the current government in authority, if he has any desires to be respectfully treated, accorded or regarded as a significant figure in society.