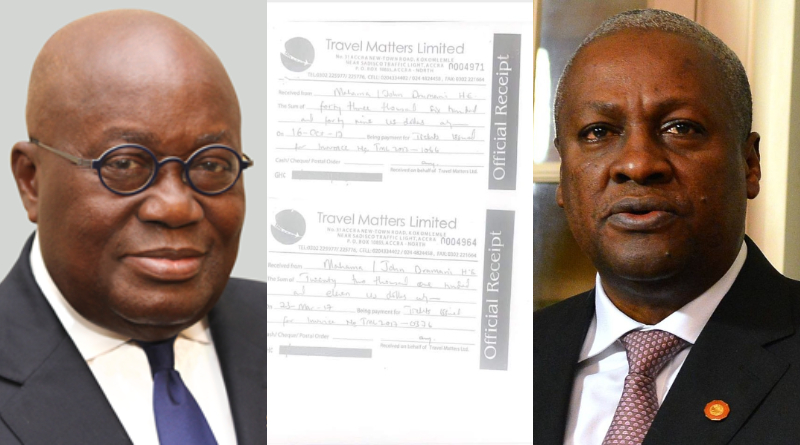 Evidence Of NPP's Government Support To John Mahama As Ex-President, Emerges
Online reports have revealed fresh evidence of the NPP government's support for H.E. John Mahama, the former first lady Lordina Mahama, and their staff.
In opposition to the previous President's assertions that his office is not supported, this proof shows that new vehicles were purchased for them, vouchers for staff members' salaries, and reimbursement of travel expenses, among other privileges.
The evidence comes in wake of Former President, John Dramani Mahama remarks that his privileges has been denied despite serving as president of the Republic.
Speaking on TV3, John Dramani stated that the only payment he receives from the state is that of his monthly pension.The former President says having been deprived of his ex-gratia, he is still paying for basic amenities and other utilities – a situation he feels is unfathomable
"I receive only my monthly pension like President Kufuor, and ex-President Rawlings was receiving [it] before he died. That is all I get", he emphasized."
According to popular writer for the ruling NPP, all these documents debunks JM claims that the government isn't paying him what is due him.
SOURCE: www.ghnewslive.com