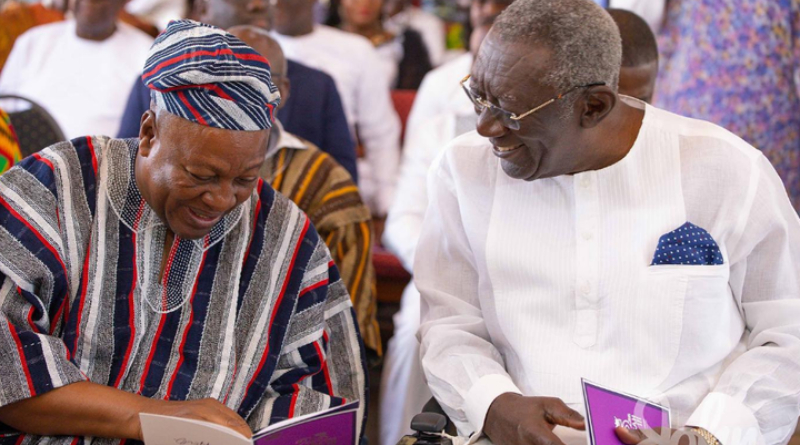 The moment Ex-President John Mahama Meets Ex-President Agyekum Kufour
The Republic of Ghana is one of the few countries in West Africa that is fortunate to have two former heads of state from its two main political parties, the New Patriotic Party and the National Democratic Congress, alive and actively engaged in the country's socio-political activities.
While there is sometimes intense rivalry between the two leaders, the leadership of the two parties has been able to demonstrate maturity and civility among themselves to the amazement of many.
It was therefore an admirable moment when National Democratic Congress's former President of the Republic of Ghana, His Excellency John Dramani Mahama, met with the New Patriotic Party's Former President John Agyekum Kufour at the 25 Anniversary Ceremony of Osaberima Nana Ansah Sasraku III, the Mamfehene of the Mamfe Traditional area in the Eastern Region of Ghana.
A picture of the two former Presidents with smiles on their faces and interacting with each other, speaks volumes of the seeming unity existing between the leadership of the two main political parties within Ghana. The picture also sends a clear message to Ghanaians to despite their political colors, learn to engage each other in decorous discourses devoid of unruly verbal and physical attacks on one another. The picture further showcases and encourages politics of unity among Ghanaians.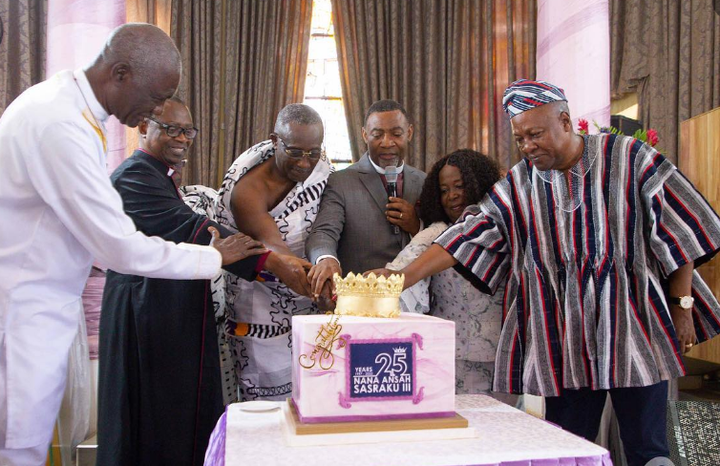 Former President John Agyakum Kufour won the year 2000 Presidential election in Ghana under the New Patriotic Party, ruling Ghana for two terms before handing it over to the then main opposition National Democratic Congress's John Evans Atta Mills. President Kufour is credited with the introduction of many social intervention initiatives in Ghana such as the National Health Insurance and the School Feeding program, among others.
Former President John Mahama also served as President and handed over the country to the current President Nana Addo-Dankwa Akufo-Addo. He is also known for his work in expanding Ghana's infrastructure such as schools and roads.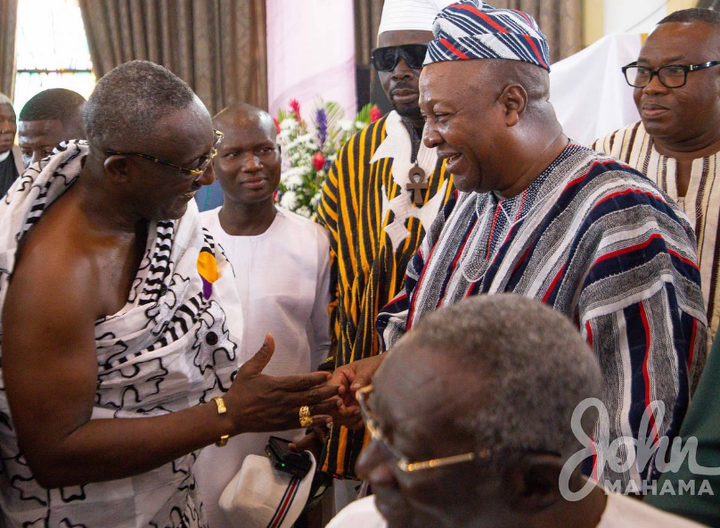 Source: www.ghnewslive.com