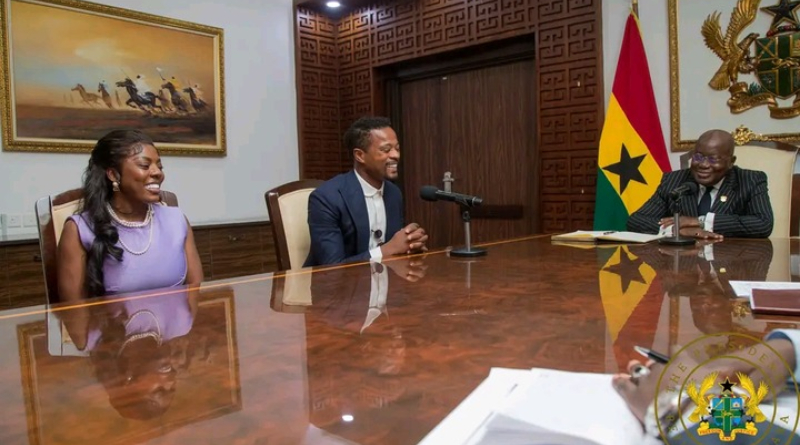 Nana Aba Anamoah And Patrice Evra visit Nana Addo Dankwa Akufo-Addo
Nana Aba Anamoah And Patrice Evra visit the President of Ghana, and their meeting was very interesting. Now let's get straight to the article.
One of the nation's most potent television goddesses is Nana Aba Anamoah. She has progressively advanced during her time at Media General's TV3 to become one of the nation's most listened-to voices. She presently holds management positions at Starr FM and GHOne TV.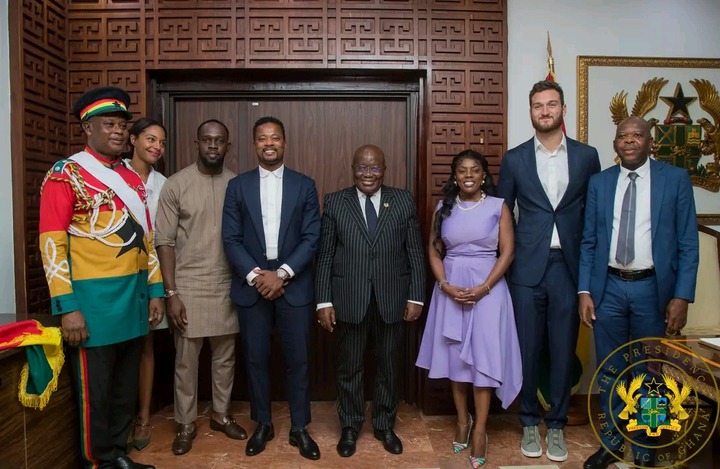 READ ALSO: Your Armpit Is Brighter Than My Entire Future – Young Man Tells Nana Aba Anamoah
Patrice Evra, a former player for Manchester United and France, was welcomed into the nation earlier this week by Nana Aba.
This is the first visit from the player and according to him the best reception he has received after visiting Nigeria and Senegal. Patrice Evra is on a tour of the continent as he promotes his new book, 'I Love This Game'. Among some of the noticeable things said by the player was how he has heard ad wanted to try Ghana jollof.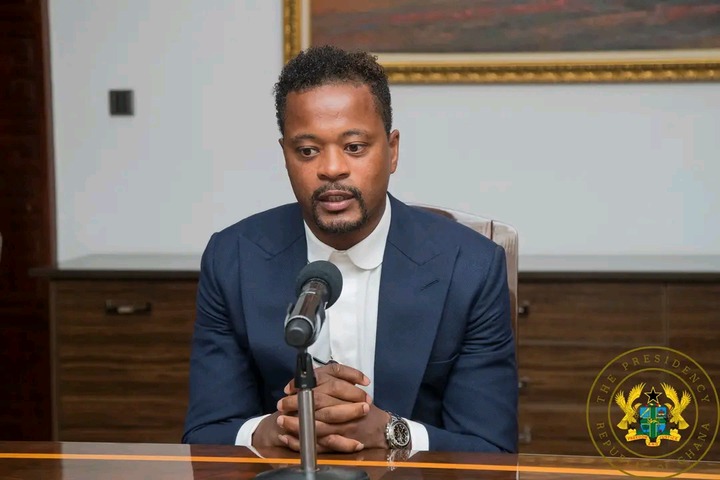 Nana Aba and Patrice Evra later stormed the Jubilee House to meet President Akufo-Addo. The player sought to present the book to the president and also tell him about what he hopes to do in Ghana. It was a pleasant scene seeing Nana Aba standing right to Akufo-Addo.
Naa has been one of the critics of this government's performance but it was all joy as the player, Nana Aba and the president shared a picture.
The player expressed the view that he hopes Ghana does well in the upcoming world cup in Qatar. Patrice Evra hopes to visit other African countries to speak about his book.
Patrice will not be the only player to churn out a book. It can be recalled that months ago Asamoah Gyan also publish his book. The book talked about the small beginnings of the player and how he managed to work around and get to the top.
Other players will look to emulate this feat of Asamoah Gyan and Patrice Evra to also produce a book after they have finished their careers as players.
SOURCE: www.ghnewslive.com