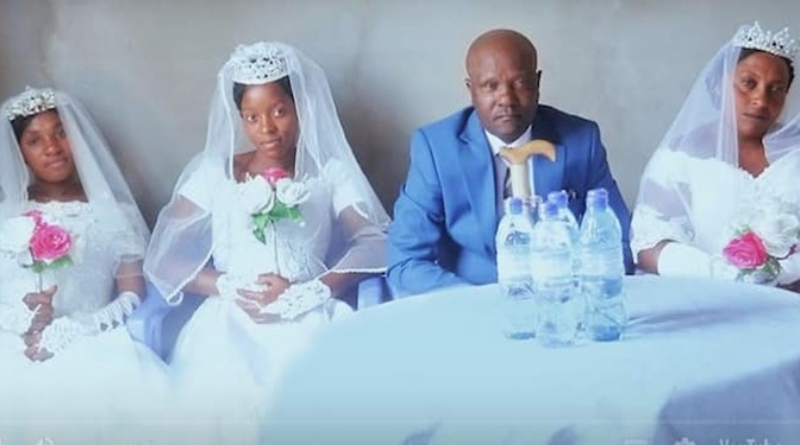 Man Weds Three Women at once in Church
Man Weds Three Women: Netizens have voiced conflicted emotions in response to Byamungu Kanjira Prosper wed three women concurrently in church.
The guy and his brides were married in the Democratic Republic of the Congo's Primitive Church, which supports polygamy.
The church makes it clear that it strongly believes men should be allowed to choose how many wives they choose.
Afrimax English posted a video from the wedding ceremony in which Prosper is seen at the altar with the three women dressed in wedding gowns.
The groom said it is not necessary for a man to stick with just one marriage when discussing his decision to marry not one, not two, but three women.
In addition to stating that there are many more women than men in the world, Prosper asserted that he can handle more. He foretold a time when seven women will agree to marry one man.
Then he advised single ladies to visit their church so they may find husbands.
The wives of Prosper expressed their joy and pride in being his wives.
Watch the video below:
SOURCE: www.ghnewslive.com