Eniola Badmus, a dear friend of David Adedeji Adeleke, otherwise known as Davido, has purportedly been called in by the Nigerian Police to embark on further investigative procedures, in connection to the death of Ifeanyi Adeleke.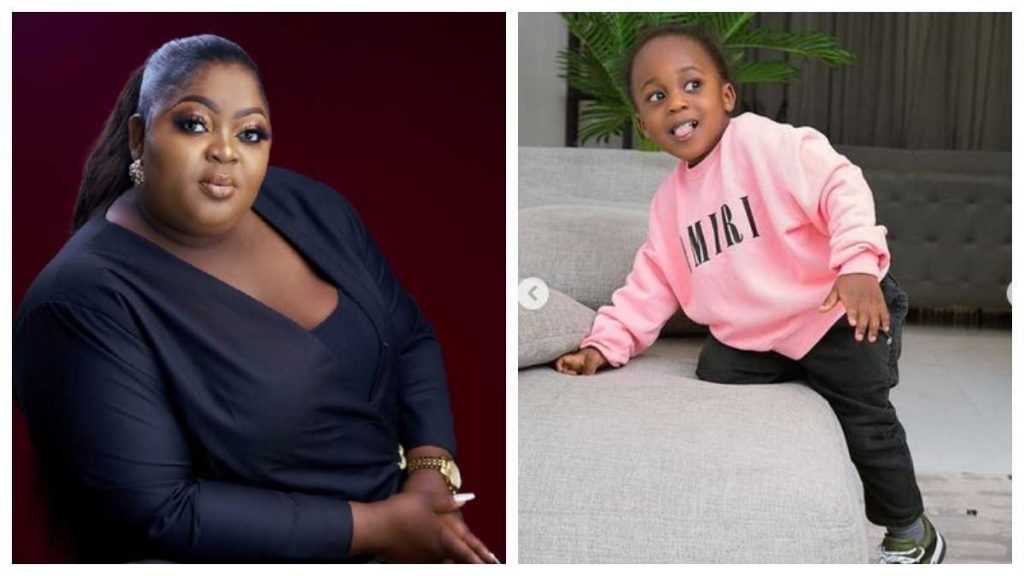 Based on compiled information from various confirmatory sources, after the passing of Ifeanyi, Davido's son, his Caretaker was said to be having a phone call when the lamentable incident took place.
As per reports, Eniola was the one at the opposite end, conversing with the Caretaker. It was asserted that, the same Miss Badmus has been relying on the internal staff workers of the family, to gain admittance to delicate information about the Davido family.
What the vast majority of individuals consider confusing is that Eniola never wished Ifeanyi a happy birthday on his special day, but was however the first person to report about his demise.
Sums of rumours and hearsay accounts additionally have it that, Miss Badmus and Davido's baby mother, Sophia are extremely good friends. She supposedly unfollowed Davido on the day he annunciated his intentions to wed Chioma one year from now.
Ifeanyi Adeleke, son of Global Vocalist Davido, was reported dead on 31st of October, 2022.
Davido and his better half, Chioma, are yet to affirm the news about the demise of their beloved son, Ifeanyi.