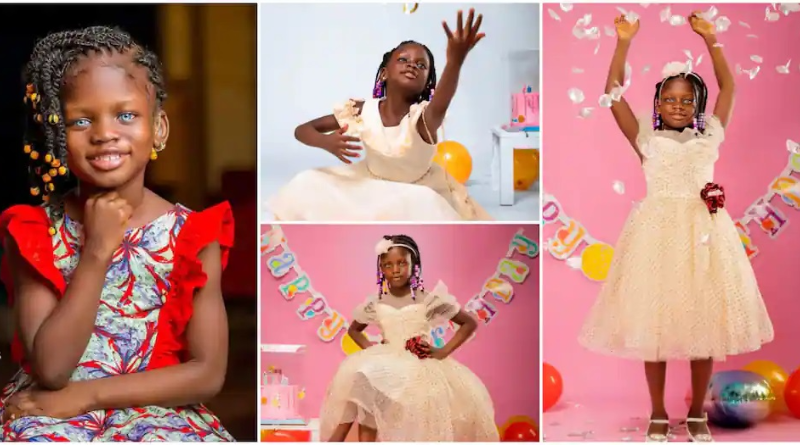 Ghanaian Girl With Blue Eyes Celebrates 7th Birthday
Chogtaa, a stunning little model from Ghana, celebrated her seventh birthday by posting gorgeous photos on social media. The Afi Antonio Foundation's founder shared adorable pictures of the princess on Facebook.
Chogtaa smiles in various clothes.
The youngster smiled in the picture that Ghnewslive.com saw on the charity's creator Afi Antonio's Instagram page.
READ ALSO: How Can a Birth Injuries Law Firm Help You
Chogtaa, who turned seven on Saturday, had her growth stages highlighted by the amazing pictures.
"Remember our beautiful princess Chogtaa? She's seven years old today. Grow in wisdom, our supermodel. May God's blessings never cease in your life, and may you be a blessing to many. Auntie loves you plenty," the caption read.
Chogtaa lives with Waardenburg Syndrome, characterised by coloured eyes and the inability to hear in both ears.
See the post below with the beautiful birthday pictures of the seven-year-old model:
SOURCE: www.Ghnewslive.com