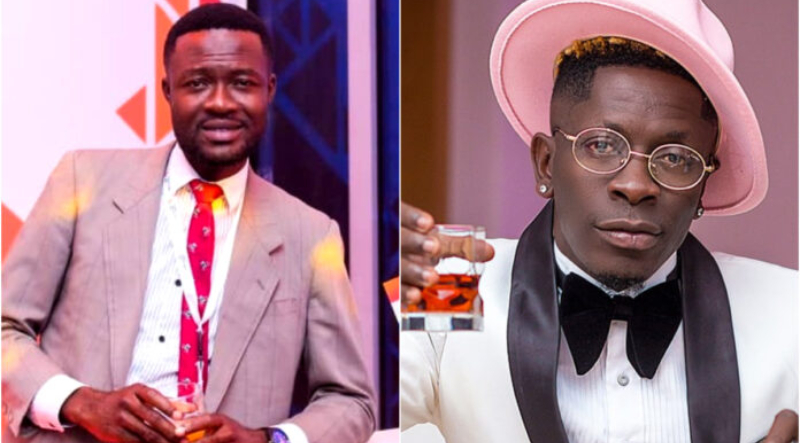 DerrickManny drags Shatta Wale After boasting about owning seven homes
DerrickManny drags Shatta Wale just a few days ago after Shatta Wale said that many people underrate and look down on him in an interview with Giovanni Clabe on TV3's Showbiz 360.
He continued by saying that, despite the fact that some Ghanaians don't take him seriously, his music career has brought in money.
The SM chief boasted about his seven (7) residences, which are dispersed around the nation and contain some of his parked vehicles. He asserted that the fact that the majority of his coworkers were apartment renters made him stand out among them.
READ ALSO: Shatta Wale Tagged For Imitating Burna Boy After The Release Of His Single 'Cash Out'
Reacting to the claims made by Shatta Wale, blogger DerrickManny in an interview on Onua FM's Anigye mmere entertainment and lifestyle dragged the artist to prove that he has 7 houses by giving his mother a place to stay.
"If you have seven houses, why is your mom begging for a place to stay? You have seven houses and your Mom doesn't have a place to sleep?"
"We are all in this country, when your mom said that her rent is due, she was literally crying for help to pay for rent. And you claim you have a fleet of cars and houses? At times we need to face reality. He's bragging about his material gains whilst he can't solve a simple problem. Then what kind of a person are you?" DerrickManny queried.
"He should tell us if he's given his mom an accommodation. Because his mom's accommodation was in the public domain. With his claims, we need to question and query him. If you have seven houses, then give your mom a place to stay," he concluded.
Source: www.ghnewslive.com