Shatta Wale's release of his most recent single, 'Cash Out', has been met with responses of dissatisfaction from netizens, who have held the artist in firm grips for clearly imitating the style of Nigerian superstar artist, Burna Boy.
A considerable number of Shatta Wale's supporters consider his recent single, a precise duplicate of his opponent, Burna Boy's hit track "Last Last", which he apparently imitated to sound unique.
One specific fan who mentioned a fascinating fact about the two tracks, conclusively stated that;
"Gbenabu is trying to copy Burnaboy's style oo eiii. His new song 'Cash Out' sounds exactly like Burna Boy's song last last [sic]".
Shatta Wale's 'Cash Out' track, is from his eagerly awaited soon-to-be released album, 'Gift of God' (GOG).
The track was released on 17th October 2022, which coincidentally, happened to be the artist's 38th birthday celebration.
Upon it's release, music admirers have shared their dissenting standpoints, however, many seem to call attention to the likenesses it has with Burna Boy's sorrowful track.
Prudent to take into consideration that Shatta Wale, recently, instigated an unjustifiable assault on Burna Boy in one of his social media battles with Nigerian musicians.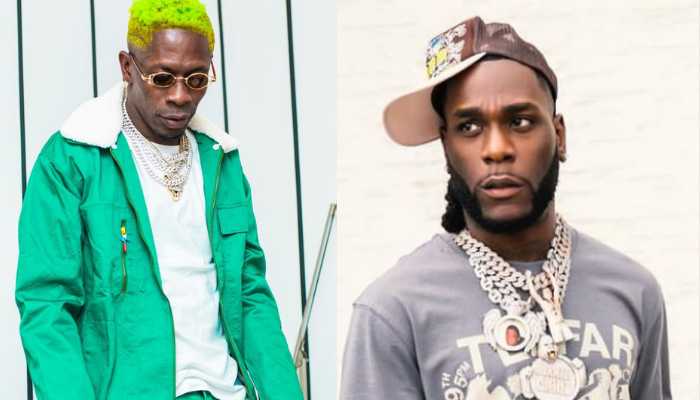 Their unsettling disagreement, advanced to a certain extent where they both uncovered each other's secretive details, whiles having thoughts of pursuing their conflict, on a physical front.
Incidentally, Shatta Wale reconsidered his course of action, and attempted to patch things up with Burna Boy, back in August, in the wake of seeing the artist's worldwide acclaim, but Burna Boy unfortunately had no interest in bridging the then cordial gap between him and Shatta Wale.