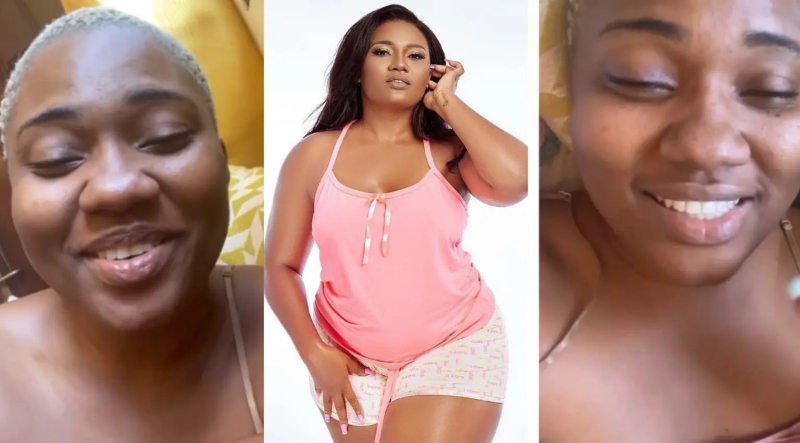 Abena Korkor has made a sudden return to social media with a piece of shocking information about a top popular musician in Ghana.
Abena Korkor Addo, a socialite from Ghana, may have taken a brief hiatus from what some have called theatrics under the pretext of a relapse because of her bipolar disorder, but it appears she is already back at it.
READ ALSO: Reactions As Abena Korkor Does It Again, Shares Photo Of Her R.aw Tr.umu – PHOTO
In a recent video, the outspoken advocate for mental health was heard firing a well-known Ghanaian singer and his wife for spreading rumors about her.
Even though this musician and his wife made fun of her situation when it became a hot topic last year, Abena Korkor said, they are experiencing harsher things as a couple but are ready to judge her.
She went further to accuse the couple of talking about our celebrity marriages and which of them are divorcing but they never speak on their own marriage.
According to Abena Korkor, this musician's wife encourages her husband to talk about people all the time, and she said that she has been working for years without receiving a single promotion.
We're not sure who the former TV3 host was referring to because, amusingly, she couldn't remember the name of the musician or his wife this time. However, you can probably predict for yourself after seeing the movies below.
Source: www.ghnewslive.com