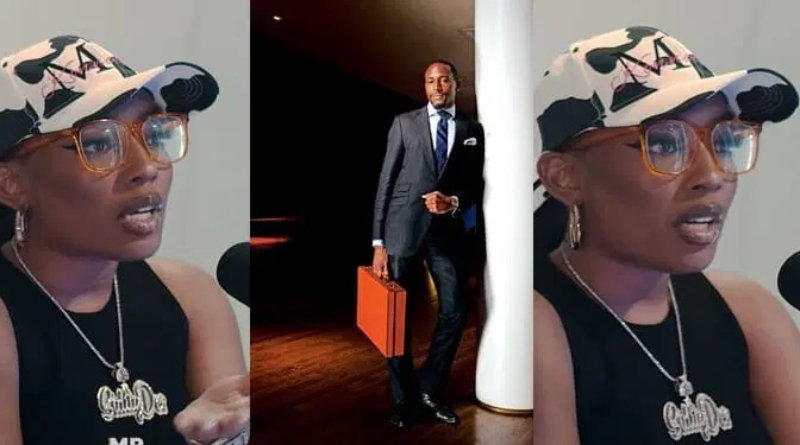 A young lady has said she can't establish a relationship with a man who has a job and is grinding his ass off all the time to make money.
The African American woman, who simply goes by the name Destiny explained her reason in a podcast with host, Mr. Jay Hill.
She says that because she is the type who wants maximum attention and care from her man, which is very paramount to her, she does not want to date a working-class man while she is also working.
Destiny further said she wants a man who will always be there to comfort and support her, especially at times when she had a terrible week at work.
Destiny said getting the man's undivided attention and deriving the pleasure of having him around here all the time, especially during her lowest ebb and this is something she won't get from a man working.
The video below provides further details;
Women are impossible to please at this point 🤦🏾‍♂️ pic.twitter.com/quIpLhS6En

— Mr. Jay Hill (@Mr_jayhill) May 4, 2022
SOURCE: GHBASE.COM