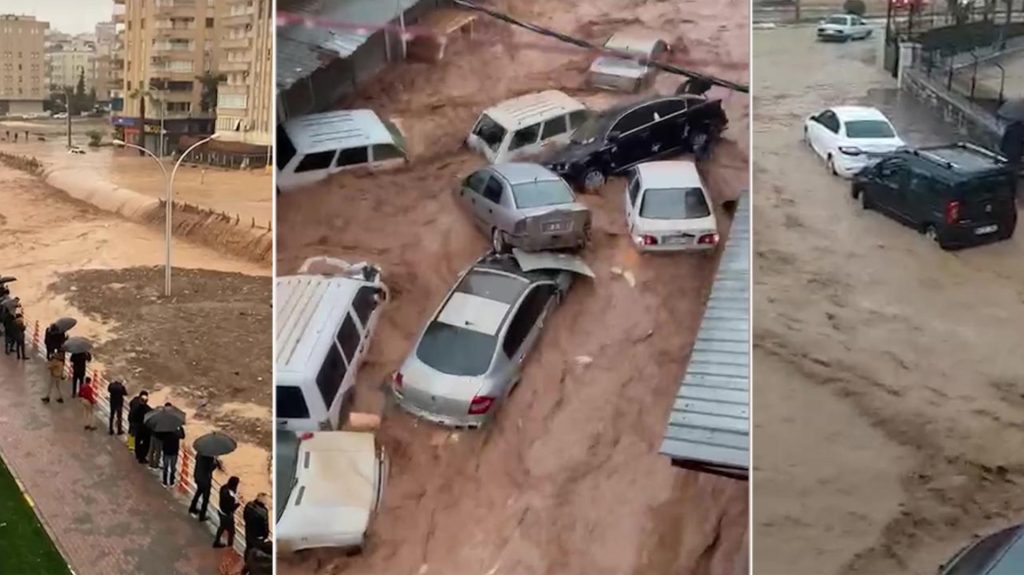 Turkey has experienced another natural disaster as flood took over one of their popular towns.
Turkey has seen another sorrowful event as almost half of the town in Sanliurfa experienced a massive flood causing the lost of soo many properties.
There was an earthquake which hit Turkey some few weeks back claiming soo many lives including that of Ghana's most talented footballer, Christian Atsu with soo many people injured.
READ ALSO: Turkey earthquake; Newborn baby under rubble rescued;safe in the hospital
Many people died in their sleep in a powerful 7.8-magnitude earthquake in Turkey and Syria, and that was a few weeks ago. The sad and heartbreaking earth tremor was reportedly lasted for a few minutes and was felt as far as Egypt, Lebanon, and the Island of Cyprus.
The country Turkey experienced another earthquake few days after the first one, and it is evident that they are yet to recover from the crises that hit them. From nowhere they were hit by another natural disaster as massive flood swept away the properties of people in some part of the country.
The report we are getting from the country suggests that there is no case of death recorded aside the properties that have been destroyed.
SOURCE: Ghnewslive.com