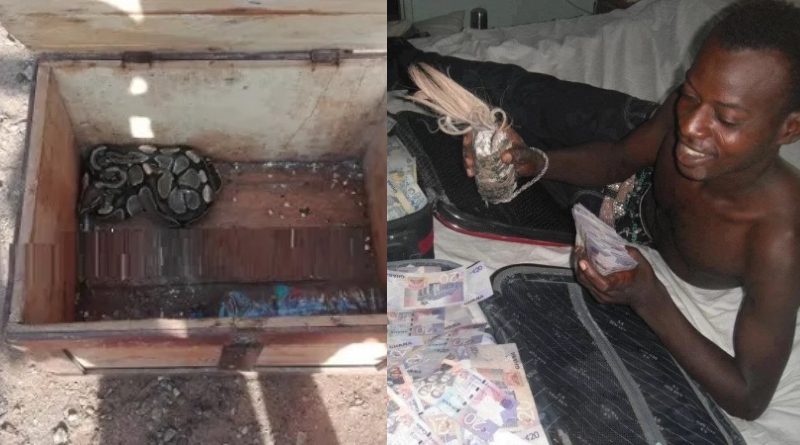 On Sunday morning, a large snake was discovered in a sealed chop box in the town of Nkurakan.
The occurrence drew a large number of community members who came to see the large snake, the origin of which was unknown.
However, a local journalist, David Ayertey, stated in an interview that the snake was left at the location by some young kids who had come to conduct ritual money at an area known to be involved in such actions.
"My initial information indicate that some young men came to a certain man who is secretly known to be allegedly involved in money ritual and were given the snake. The snake according to report was supposed to be given eggs for 30 days after which it was expected to vomit money for them" he explained.
David Ayertey surprisingly said the chop box with the snake was however picked up by some young men when people had surrounded it to take a look at it.
He stated "Some men that I would not like to mention their names came from nowhere to pick up the box containing the snake and left".
The situation has created fear in Nkurakan as the chop box was found close to the place where a 6-month old baby was dead after going missing for some hours on Saturday.
Residents are calling on the Inspector General of Police to as matter of urgency deal with the growing crime issues in the community.