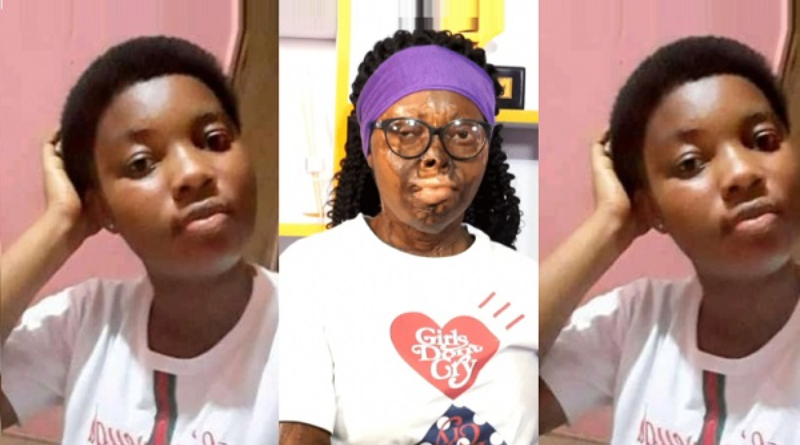 A 22-year-old Ghanaian lady has made some serious revelations about her boyfriend.
A 22-year-old Ghanaian lady shared an emotional story with Gh Page, leaving Ghanaians in tears. According to Martha, who talked exclusively to Rashad, her lover hired a hoodlum to dump acid on her because she refused to enter into a blood covenant with him.
Initially, he accused her of cheating on him, but because he never caught her red-handed, he decided to perform a blood covenant with her.
The event occurred when the perpetrator of the horrible act surreptitiously visited her home and splashed acid on her.
On that fateful evening, Martha was going to check their TV pole behind their room when her ex-boyfriend's hired thug discretely walked from her behind and poured the acid on her.
After committing the evil deed and fleeing from the scene, her grandmother who tried to help her also fell into the acid drops and had parts of her body burnt.
Before the incident, Martha's ex-boyfriend sent the hired thug to her house to deliver an empty box and a sure spray to her.
She dumped the empty box and sure spray into the dustbin not knowing that it was to set for her.
It was through his phone conversations that the police got to know that it was her boyfriend who charged a ruffian to pour acid on her.