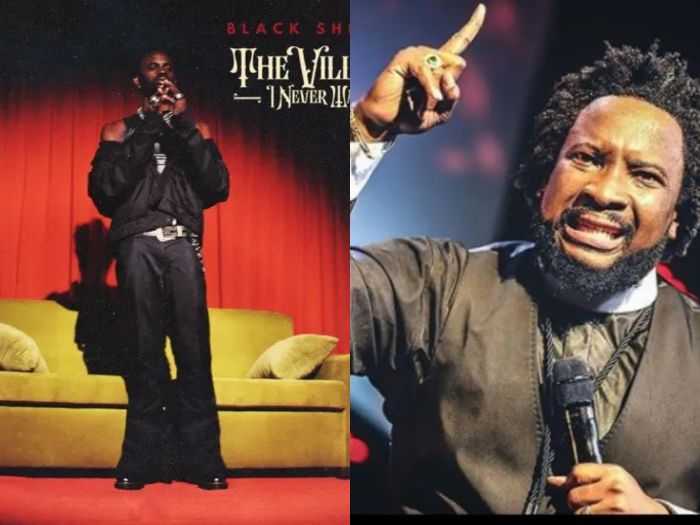 Sonnie Badu Extols Black Sherif With Glorifying Commendations
Sonnie Badu Extols Black Sherif: Ghanaian-UK-based gospel musician and humanitarian, Sonnie Badu, has uplifted Black Sherif with immaculate words of profound exaltation, following the debut of his freshly released album.
The acutely impressed gospel artist, took to his main web-based account, to express how wonderfully skilled Black Sherif is, stating vehemently that Black Sherif is without question, the second embodiment of legendary reggae star, Bob Marley in this era of music icons.
As per the founder of the christian faith congregation, Rock Hill Church, his foremost thoughts after listening to Black Sherif's new album, "The Villain I Never Was", is undebatably a classic work of art produced by the young yet capably versed artist, whose exceptional work could potentially earn him a bid to win several Grammy Awards, along with other esteemed award nominations, that will certify his substance and relevance, across Ghana, Africa, and gradually the world in a matter of time.
Sonnie Badu likewise went further and appealed for God's grace and favor for the "Second Sermon" hitmaker, hoping that the Lord graces him with indepth lyrical writing ability, to enable him craft and compose magically inducing songs for the world to enjoy.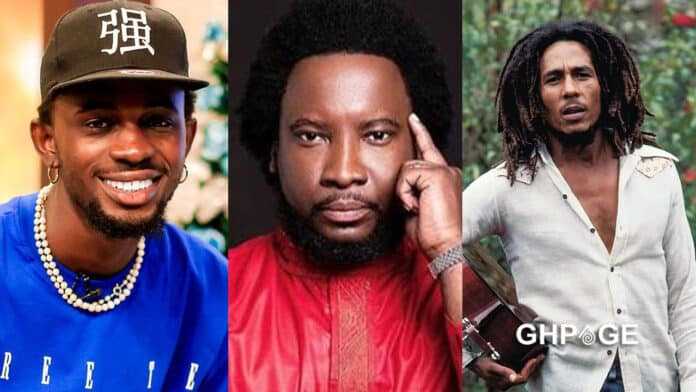 Sharing his uncontainable degree of elation, Sonnie Badu said, "Think this young man @blacksherif_ is Bob Marley incarnate living in Ghana. His song writing abilities are just incredible."
"This new album solidifies the fact that – he will be one of the Giants of African music. And he will surely win some #Grammys for Ghana .. May God protect you from jealousy, envy, and premature termination as you walk in your giftings… . #DrBadu —" Sonnie Badu expressed.
Black Sherif released his most memorable studio album, "The Villain I Never Was", on Wednesday, October 5th, 2022.
The 14-track collection includes his major hits 'Second Sermon' remix which features Burna Boy, 'Kwaku The Traveller', and 'Soja', which was released half a month prior to the release of his album.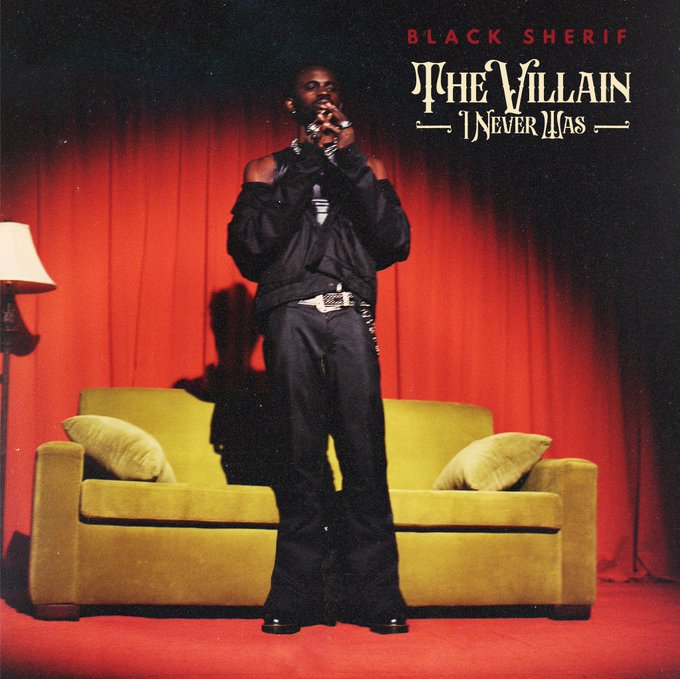 The new set of tracks on the album includes, 'The Homeless Song', 'Oil In My Head', '45', 'Prey Da Youngsta', 'Sad Boys Don't Fold', 'Konongo Zongo', 'Wasremwn', 'We Up', 'Toxic Love', 'Don't Forget Me', and 'Oh Paradise'.
Black Sherif, inevitably setting a new dimension of musical ingeniousness, has taken the lead with his sensational style of creativity, tone, brand, and appeal, that has given music, a whole side of broadness, unexploited up until now.
SOURCE: Ghnewslive.com