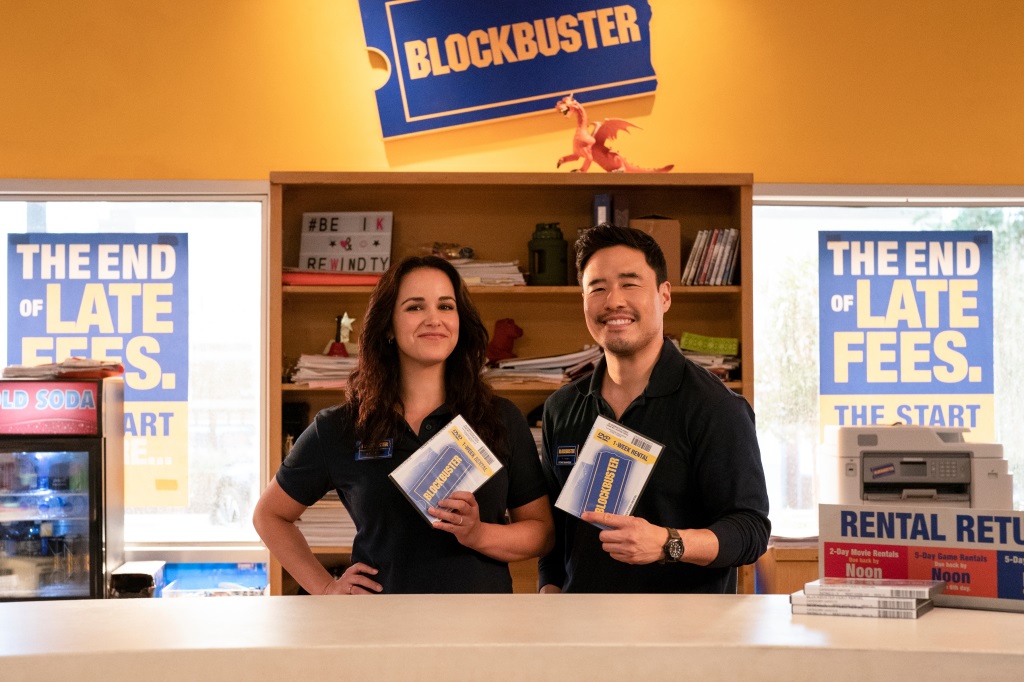 Blockbuster Release Date: Blockbuster looks to be a new comedy series that will be coming to Netflix soon, and we can't wait to watch it! Everything we know about this forthcoming comedy series will be shared with you.
We're here to let you know that the Netflix original does, in fact, revolve around a Blockbuster store. Kids from the 1990s are all aware of the significance of Blockbuster in their early years. When you were a child, you would imagine the day when your parents would take you to a Blockbuster store so you could choose whatever movie or video game you wanted.
Almost every movie or video game you could imagine could be rented at a Blockbuster location. Of course, the environment within the shop contributed to the overall impression. Simply put, everyone appeared to be joyful at all times. Sincerely, bringing about Blockbuster makes me feel nostalgic.
Now that Netflix has acquired the comedy series Blockbuster, we once again get to see that blue movie ticket stub with the torn side logo.
Blockbuster release date
Mark your calendar and clear your schedule because the comedy series arrives on Netflix on Thursday, Nov. 3, 2022! You can expect the complete season to drop at 12:00 a.m. PT/3:00 a.m. ET on its release date.
Blockbuster cast
Randall Park will be portraying Timmy, one of the lead characters, according to What's on Netflix. Park may be recognizable to you if you watch the superhero show WandaVision. Melissa Fumero of Brooklyn Nine-Nine joined the ensemble, according to a Netflix announcement made in February 2022. The whole cast list has now been made public.
Here's the complete cast list down below:
Randall Park as Timmy
Melissa Fumero as Eliza
Tyler Alvarez as Carlos
Madeleine Arthur as Hannah
Olga Merediz as Connie
JB Smoove as Percy
Kamaia Fairburn as Kayla
Ashley Alexander as Mila
Robyn Bradley as Miranda
Blockbuster synopsis
The show follows the video store workers as they struggle to keep the business from closing. These workers are employees in the last remaining Blockbuster store in America, and they must find a way to keep the store afloat. There will be a lot of drama, but remember this is a comedy, so you'll be laughing a lot.
Blockbuster trailer
On Friday, Oct. 7, Netflix revealed the official trailer for the new comedy series set in the last Blockbuster store in the United States. We get our first look at Randall Park and Melissa Fumero's characters, who may or may not be flirting with a will-they-won't-they romance.
Elsewhere in the hilarious trailer, Blockbuster previews the quirky supporting characters that complete the staff of the video store. If you love shows like Community, Superstore, Brooklyn Nine-Nine, and Happy Endings, you're sure to love the new comedy.
SOURCE: Ghnewslive.com