Rocky Dawuni Sides With Akufo-Addo
Rocky Dawuni Sides With Akufo-Addo: Distinguished Grammy Award winning musician, Rocky Dawunni, makes an astoundingly perplexing statement, seeking to merit the actions of the sitting president, Nana Akufo-Addo, by indicating that the government should in no way be faulted for the country's exceedingly alarming unemployment rate.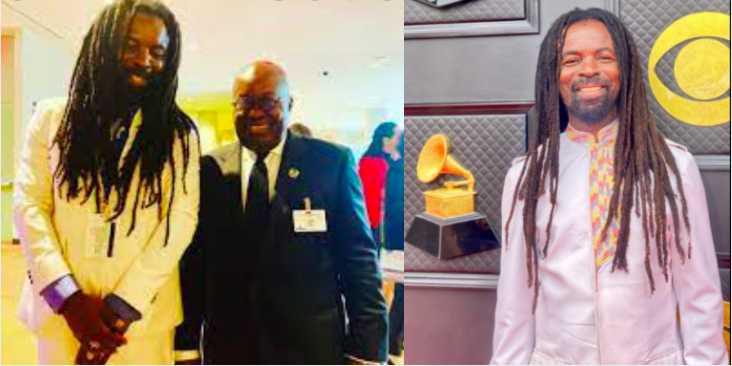 The well honored artist, says the government isn't expected to harbor all the pressure that comes with managing the sector of job creation, provision, and sustenance. He expressly believes that the role of equitable job creation and availability, is a dual responsibility, that is to be assumed by both the government, as well as the entire country.
He demanded that the public authority shouldn't accept the weight for the shortfall of valued work and prestine job conditions, opened to all of it's citizens, until all involved individuals embrace the task at hand, and make preparations to play their part, and take on a fair share of their due civic duties.
"The thing is that jobs are not necessarily the responsibility of the government. The government creates an enabling environment. The act of entrepreneurship is lacking if people are contantly waiting for the government. Even if the government creates jobs, how many jobs can one entity create to take care of the teeming number of youths?," he said.
The Grammy-designated artist, proposed that the youth venture into the agricultural sector, to help minimize the overwhelming level of unemployment rate in the country.
"All I am saying is that in the abundance of water, the fool is thirsty. Everybody is crying out for jobs whiles we have land. We need the know-how, and we need to increase the ability of training and equip young people with new ideas about farming, farming as a business, and new types of plants," the award winning musician concluded with these utterances.
SOURCE: Ghnewslive.com