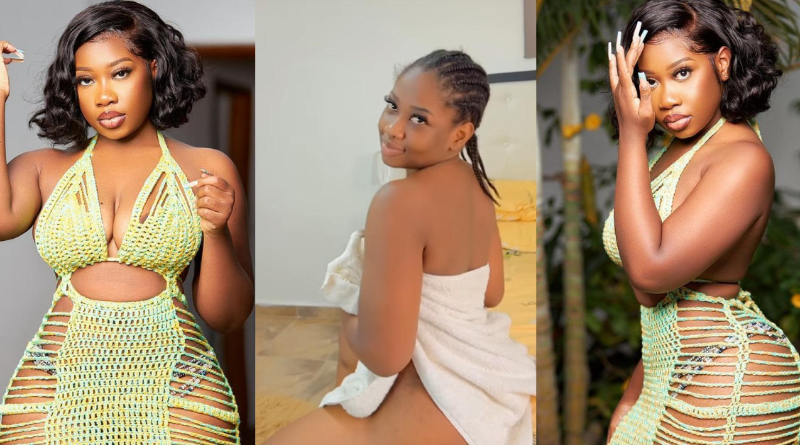 Shugatiti has been trending after posting her pono online
Shugatiti, a socialite from Ghana and well-known nudist, has been trending online for the past 48 hours after she claimed in an interview with Zionfelix that she had never previously had orgasm.
No amount of sexual pleasure from hours of strokes, in her opinion, could get her to the pinnacle of climax.
SEE ALSO: "No man on earth can satisfy me in bed, this is why – Shugatiti reveals
Thus, it appears that Shugatiti's wish to experience orgasm will soon come true as American porn actor King Nasir offered to aid Shugatiti.
Reacting to Shuggatiti's revelation, the adult porn star took to Twitter to send her an invitation to help her experience orgasm.
He has been helping women of all kinds so Shugatiti's case is nothing serious. He wrote; "I can help her have an orgasm".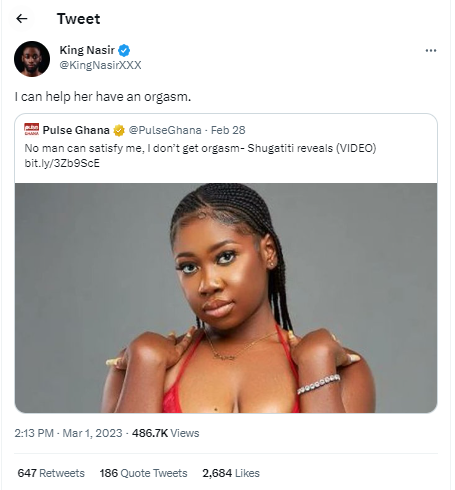 Amidst the trend, Shugattiti's atopa video has surfaced online and is currently No.1 on Twitter trends and other notable social media platforms
In the video, a young man whose identity is yet to be uncovered was filmed giving the socialite a wild doggy with his huge manhood.
SOURCE: Ghnewslive.com