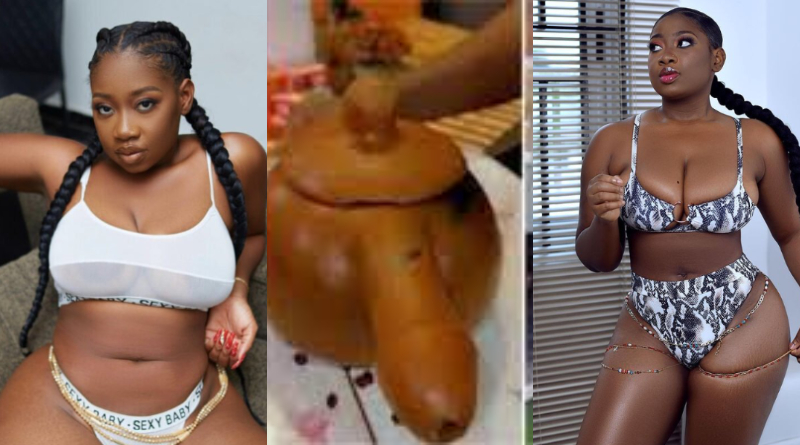 Shugatiti has taken over the internet after making a viral statement that "Life Is Meaningless Without Intercourse."
Abena Serwaa Frimpong, better known online as Shugatiti and a social media star in Ghana, has stated that life is meaningless without sexual activity.
Above and above everything else, the actress believes that having sexual interactions is the single most important thing that can be done to improve a person's quality of life.
She now sells sex gadgets in addition to owning a restaurant and advertising on social media, claiming that sex is the driving factor behind her decision.
She emphasizes the significance of the toy sale by pointing out that it has enabled her to accumulate a significant sum of cash.
"Apart from advertising on social media and managing a restaurant, I sell sex toys. What is life about? Let's be fair – can you go without sex? We cannot live without sex in this world" she insisted.
Source: www.ghnewslive.com