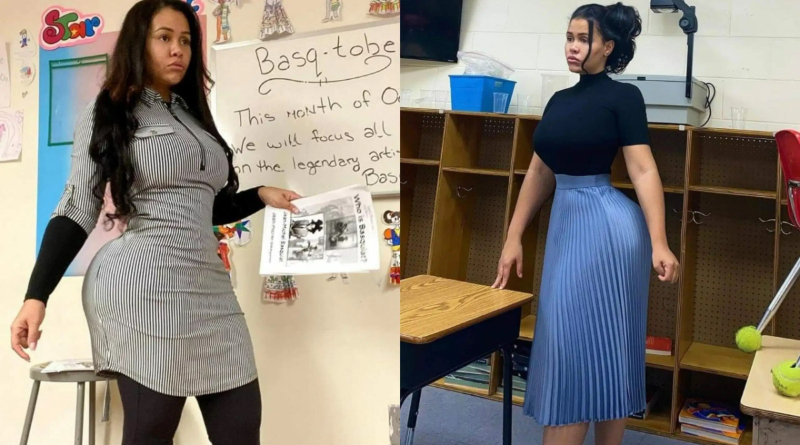 A New Jersey School Teacher Has Been Chastised For Distracting Her Students
A New Jersey school teacher has been chastised for wearing revealing attire in class. On Instagram, the elementary school teacher routinely uploads images of herself wearing figure-hugging clothing.
The New Jersey teacher — who has not disclosed her full name — has clocked up 870,000 followers on her @ToyboxDollz Instagram account, where she shares photos of her figure-hugging ensembles, often taken in her classroom.
In some saucy snaps, the buxom brunette can be seen flaunting her figure up against a whiteboard. In other images, her students are visible inside the classroom, although their faces are not identifiable.
Many have praised the body-confident educator for her fashion prowess, but some parents on social media say she should not be wearing such outfits around minors.
Source: www.ghnewslive.com