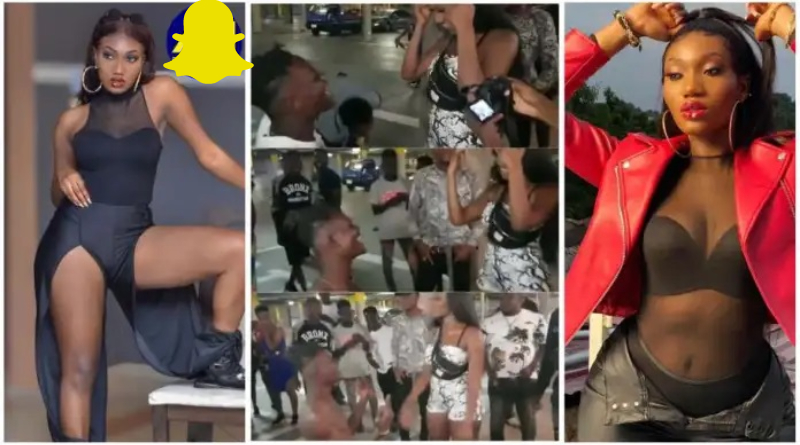 A passionate Wendy Shay's fan has gone as far as having the name of the Award-winning Ghanaian singer tattooed on his body.
The Shay Gang is known to have grown all over the world, however, it appears some of the Wendy Shay fans are more passionate than people think.
By getting his name tattooed on his chest, one male admirer has elevated his devotion to Wendy Shay to a whole new level.
READ ALSO: Wendy Shay Controlled Massive Crowd With Third Edition Of 'Shay Concert'
A fan got Wendy Shay's name tattooed on his chest despite the fact that getting a tattoo can occasionally be painful and result in a little amount of blood.
The fan was seen in the video getting down on his knees and removing his shirt to show Wendy Shay the tattoo he had designed on his chest for her.
Others present at the scene gathered to record the epic moment as Wendy Shay also expresses gratitude to the singer.
SOURCE: Ghnewslive.com