The broad scope of beauty pageantry has been swallowed up by a void of darkness and tragic aura after Miss Malaika's recently declared queen, Zakiya Ahmed, lost her dad.
Queen Zakiya Ahmed was hailed recently as she won the recently concluded Miss Malaika Ghana 2022 pageantry, leaving a mark on the world as the very first Muslim contestant to ever win the pageantry.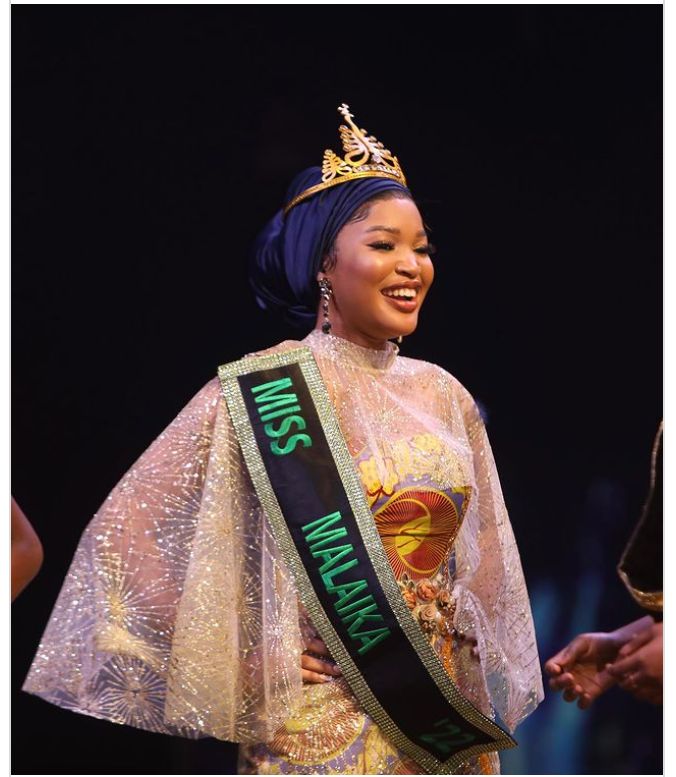 The tragic news was made public via a post through the official Instagram page of Miss Malaika's official social media account.
As detailed by the post, the elegant Muslim lady lost her father a day after she was crowned the pre-eminent winner above her contenders.
Extending their due condolence, the management of Miss Malaika warmly wrote;
"We're crushing on our newly crowned Queen today!!!
Congratulations again Queen @zakiyaahmed__
We stand with you in a difficult time like this, celebrating a big win and mourning the loss of your dad the morning after your crowning is not an easy one.
We pray Allah comforts you and your family.
We are here to hold your hands through it all.
"Sending you love and warmth💕
malaikaat20 #malaikagh"
In the meantime, take a look at the post underneath.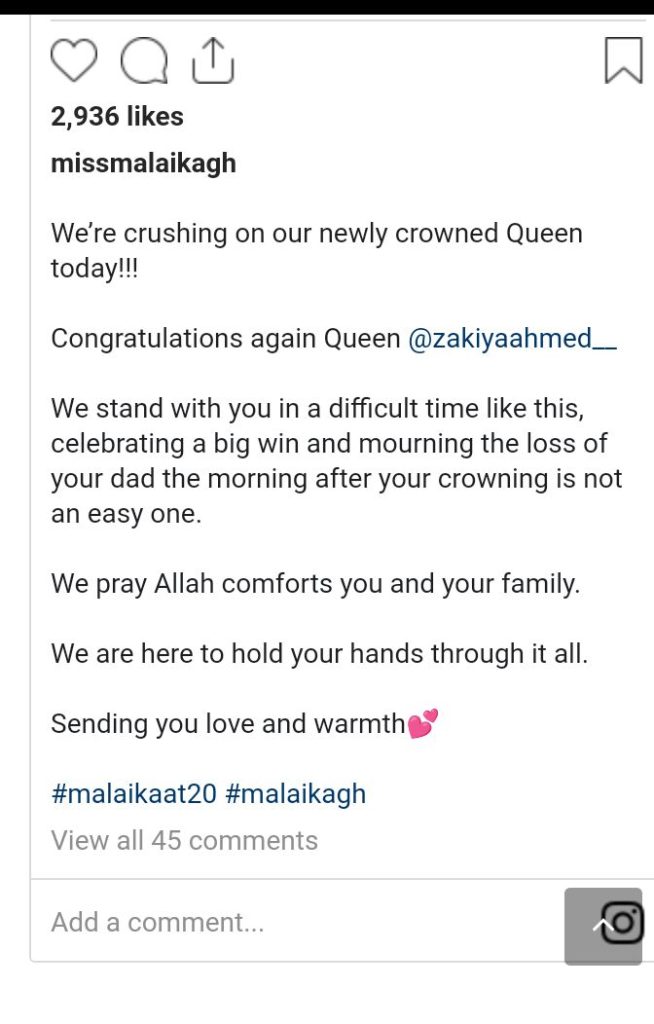 Unanimously, we sincerely hope that the just declared queen takes heart, and seek comfort and solace in her triumph, considering it as a stepping stone to aspire for more greatness beyond her current station, amid her loss.
To Zakiya Ahmed and her family, take heart as you grive for your loved one. May Allah strengthen you and keep you intact as you endure this tragic loss.