Ahead of the start off of the FIFA World Cup competition in Qatar 2022, which is in a couple of days' time, Stephen Appiah, Black Stars' former captain has made a strong case about the odds of the recently selected team of players engendered to represent Ghana during the tournament.
Whiles not disputing the fact that the four-time African champions have their task cut out for them, Stephen Appiah has expressed his enthusiasm in the current Black Stars squad, as he strongly believes that the team can make it to the round of 16, thus if they keep their eyes on the ball, and approach each game with a strategic mindset.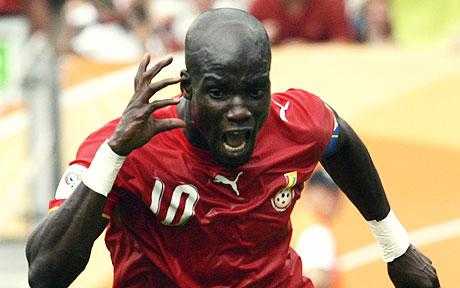 The previous Juventus player asserted during a talking point with Al Jazeera that, although the Black Stars have recognized that it would be testing for them given their group placement, they haven't considered Ghana out of the competition.
"It's going to be difficult, 2006 when we went to the World Cup in Germany we were underdogs", Appiah told Al Jazeera.
"We played against Italy we lost our first game and beat Czech Republic 2-0 who were number two in the world, played USA, number 5 in the world, we beat them. We are capable of doing that. We have to take it game after game," he stated further.
The former Black Stars captain also said, "We play Portugal and not thinking about Uruguay. We concentrate on Portugal game and see what will happen. Our players are good".
Ghana will kick-start their encounter against Portugal on November 24, at Stadium 974 in Doha.