Ongoing talks and gossip being circulated around the four corners of social media has it that Ghanaian actress Fella Makafui, and her significant other, Medikal, are bound to file for a divorce based on their recent display of awkward messages and behavior.
However, the married pair have so far kept their fans in obscurity by posting concealed remarks laced with hidden insights via online media.
Soon after Medikal's Twitter account was restricted for impersonating the President of the Republic of Ghana, Akufo Addo, reports went viral on the internet, suggesting that the married power couple had gone their separate ways.
The 'YOLO' show actress posted about pursuing the most difficult choice of her life after the misfortune.
Kalyjay, a Twitter powerhouse, reacted to Medikal's viral comment on spouses and dutifulness with his very own tweet.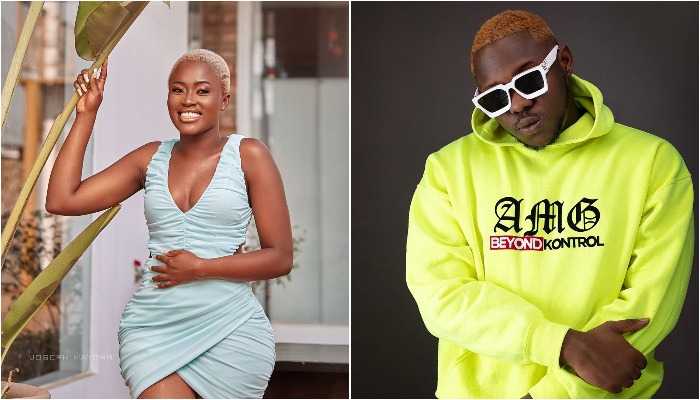 "Wives should be respectful, submissive, appreciative and stress-free," the text from Medikal indicated.
Moreover, a thorough gander at both Medikal's or Fella Makfui's Instagram profiles uncovers that they have taken out other photographs from the page.
After the first postings were erased, Medikal made another one to promise his supporters that their little girl would be alright regardless of what had happened between him and Fella.
The extent to which the two have gone to apparently annul their union and head out in a different pathways is clearly demonstrated by Medikal's remarks with respect to their daughter.
In the midst of this disparity, showbiz pundit Ruthy, has keenly been observing the whole course of events as it unfolds intently, and has made some notable opinion points.
The expert entertainment critic on SayIt Tv stated that Fella Makafui need not even think of divorcing Medikal, otherwise she wouldn't be able to bear the disgrace and ridiculing from Ghanaians, taking into consideration how Fella Makafui swiftly stole the heart of Medikal from Sister Derby.