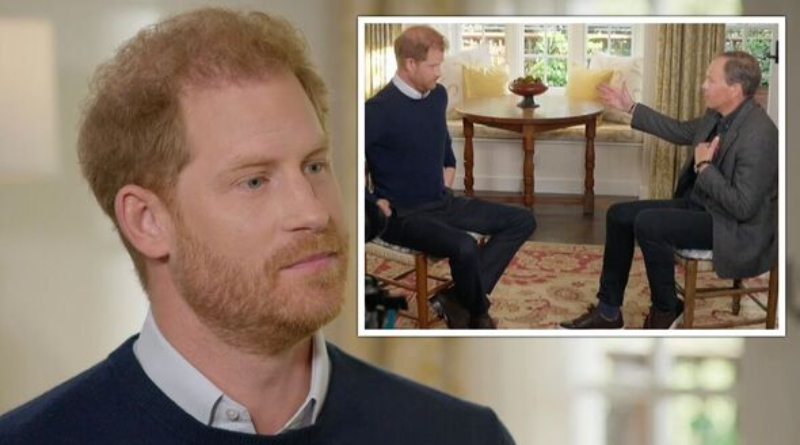 The Prince Harry ITV interview has generated a lot of conversation, and today we are hitting on the top ten talking points about the issue.
This week, news stories featured excerpt after excerpt from Prince Harry's autobiography Spare, which had been leaked in Spain five days ahead of time.
Prince Harry ITv interview
These reports culminated on Sunday, January 8 with the airing of the Duke of Sussex's much-awaited interview with ITV host Tom Bradby. In the nearly two-hour-long talk, Harry read outrage-inspiring passages from the book that, in the words of one royal biographer, "may herald the beginning of the end" of the monarchy.
The memoir contains information about members of the royal family, notably William, Prince of Wales, Harry's brother, and Camilla, Queen Consort.
It also contains anecdotes about the prince's drug use, how he lost his virginity, and the birth of his son Archie. During his conversation with the British broadcaster, Harry opened up about his decision to publish the "personal and moving" memoir, launched a scathing attack on the UK press, and clarified some recent headlines about Spare.
However, the interview failed to impress The Independent's critic Nick Hilton, who branded the program as "stage-managed and unchallenging from start to finish" in his review. Here are the 10 biggest talking points from the duke's sit-down with Bradby.
Feud with his brother William still a sore point
Much of Harry's ire in the ITV interview was directed at his older brother, William. In excerpts from Spare, he accuses his brother of physically attacking him, and also claims that the Prince and Princess of Wales created tension with Meghan from the beginning.
"I had put a lot of hope in the idea that it'd be William and Kate and me and whoever," he explained to Bradby.
"I thought the four of us would bring me and William closer together… we could go out and do work together, which I did a lot as the third wheel to them, which was fun at times but also, I guess slightly awkward at times as well."
He continued by saying that William and Kate wouldn't have expected him to get involved with "someone like Meghan" and suggested that his brother and sister-in-law's behaviour towards her was affected by that. "Some of the way that they were acting or behaving definitely felt to me as though unfortunately that stereotyping was causing a bit of a barrier to them really introducing or welcoming her in," he said. Pushed by Bradby to elaborate, he said:
"Well, American actress, divorced, biracial, [there are] all different parts to that and what that can mean. But if you are, like a lot of my family do, reading the press, the British tabloids, at the same time as living the life, then there is a tendency where you could actually end up living in the tabloid bubble rather than the actual reality."
The Independent has contacted the Prince and Princess of Wales's repesentatives for comment. Harry brands Jeremy Clarkson's Meghan op-ed "horrible, hurtful, and cruel" Addressing Clarkson's column in The Sun, which prompted a landslide of complaints before being taken down, Harry told Bradby: "What [Clarkson] said was horrific, and is hurtful and cruel towards my wife. "But it also encourages other people around the UK and around the world, men particularly, to go and think that it's acceptable to treat women that way," the duke, 38, continued.
Prince Harry claims Camilla launched 'campaign' to marry his father In an excerpt from his book, that was played during the interview, Harry claimed Queen Consort Camilla launched a "campaign" to marry his father, now King Charles.
Harry writes that while he and William "supported" their father's relationship with Camilla and "endorsed" her, they asked him not to marry her. "He didn't answer. But she answered. Straight away. Shortly after our private summits with her, she began to play the long game,"
Harry's narration continues. "A campaign aimed marriage, and eventually the Crown, with Pa's blessing we presumed." Harry responds to accusations of hypocrisy over memoir and Netflix documentary When Bradby pressed his interviewee, asking him about the accusation he's violating his family's privacy "without permission" after fighting back against intrusions into his and Meghan's personal lives, the duke responded: "That'll be the accusation from the people that don't understand or don't want to believe that my family have been briefing the press."
Prince Harry breaks silence on Lady Susan Hussey racism row The duke addressed the recent controversy that broke out after Lady Susan Hussey asked a Black British charity worker where she "really came from". Harry told Bradby he was "very happy" for Sistah Space founder Ngozi Fulani to be invited to the palace for a reconciliatory meeting with Lady Hussey, "because [the Duchess of Sussex] Meghan and I love Susan Hussey".
He continued: "And I also know that what she meant – she never meant any harm at all. But the response from the British press, and from people online because of the stories that they wrote was horrendous."