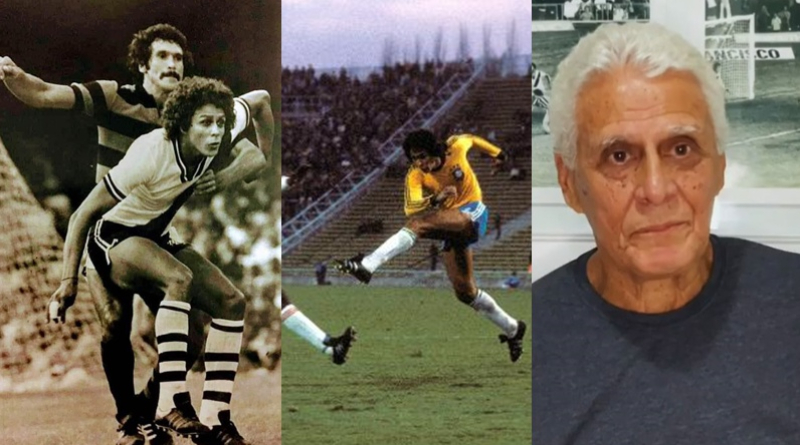 Roberto Dinamite Bio
Roberto Dinamite Bio: He is commonly known as Carlos Roberto de Oliveira, a Brazilian football player and politician who lived from 13 April 1954 to 8 January 2023. In the state of Rio de Janeiro's Duque de Caxias, he was born.
Roberto is Vasco da Gama's player with the most appearances and the all-time leading goalscorer, as well as the overall top scorer in the Brazilian Série A, with a career as a central striker lasting more than twenty years.
READ ALSO: Roberto Dinamite Dies At 68: Meet The Idol of VASCO
Roberto Dinamite participated in the 1972 Olympic Games and the FIFA World Cups in 1978 and 1982 on a national level. From 2008 to 2014, he presided over Vasco da Gama.
Roberto Dinamite Career
The Vasco do Gama youth team was where Roberto Dinamite was developed. He is the club's leading goal scorer and one of the most well-known Vasco da Gama players. He amassed 864 goals throughout his career and 698 goals while donning the club's jersey. He competed in 1022 games (768 official matches, and 254 friendly matches).
Aparcio Pires, a sports journalist for the Jornal dos Sports newspaper, gave Dinamite the moniker "Dinamite" when he scored a sensational goal in his professional debut on November 25, 1971, against Internacional at the Maracana stadium. The Dynamite-Boy explodes at Maracan, the journalist reported in the newspaper.
Between September 1975 and June 1984, Roberto Dinamite played in 47 international matches for Brazil, starting 25 of them and scoring 25 goals.
He played 38 matches against national teams, scoring 20 goals (20 of them in matches sanctioned by FIFA.) He also played nine matches against combined teams and clubs, scoring 5 goals.
On September 30, 1975, the Peruvian national team defeated Brazil 3-1 in their inaugural match. On May 23, 1976, when Brazil defeated England 1-0, Roberto Dinamite scored the first goal for the Brazilian national team. On June 17, 1984, when Brazil and Argentina tied 0-0, he received his final cap.
His Death
Roberto Dinamite died of intestinal cancer in Rio de Janeiro on 8 January 2023, at the age of 68
SOURCE: Ghnewslive.com