Accra-Cape Coast route records a gory accident
According to reports that reached Pulse Ghana, a horrific accident at Gomoa Okyereko on the Accra-Cape Coast route in the Central Region claimed the lives of 16 people.
Initial reports state that 20 people are undergoing care at the Winneba Specialist and Trauma Hospital and are in severe condition.
On Tuesday, May 30, 2023, at roughly 4:30 am, the accident took place. Eyewitnesses said that a bus and a fuel truck collided head-on, which is what caused the disaster.
While the tanker was being loaded with gasoline and traveling from Accra toward Takoradi, the bus was traveling from Abidjan to Buduburam.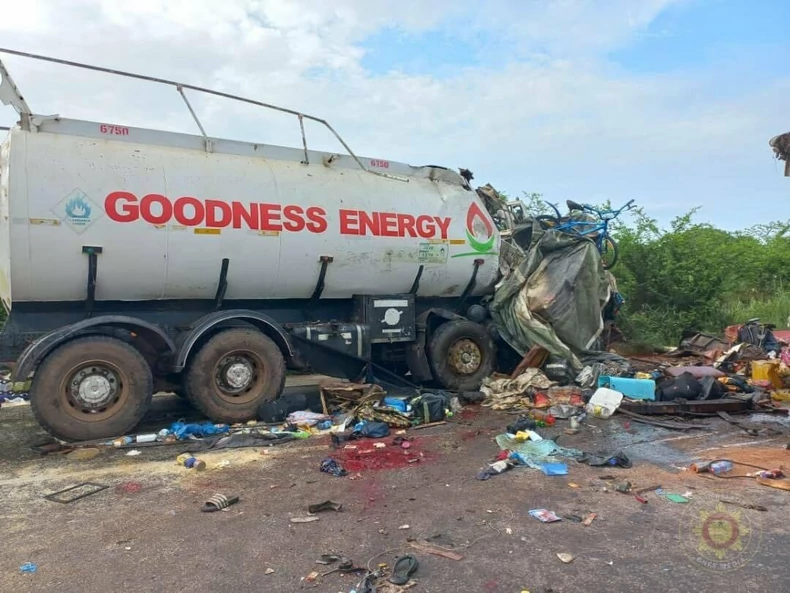 The two vehicles collided head-on when the bus entered the lane of the tanker in the on-coming direction.
The 16 deceased passengers perished on the spot. The bodies haven been deposited at the morgue of the Winneba Specialist and Trauma Hospital.