Most decorated Ghanaian rapper Sarkodie, has been savaged for sticking excessively hard to youthful star Black Sherif, and attempting to utilize him to restore his musical career.
Sarkodie and Killer Blacko have been seen together in London only recently, as they performed their solid hit track 'Country Side'.
Black Sherif has been in the United Kingdom the past couple of weeks on tour. He shared the stage with Burna Boy, days prior and did likewise with Sarkodie in a video circulated around the web.
Aside from their performace, the two artistes also made a toast to a high yielding year with Sarkodie providing the champagne.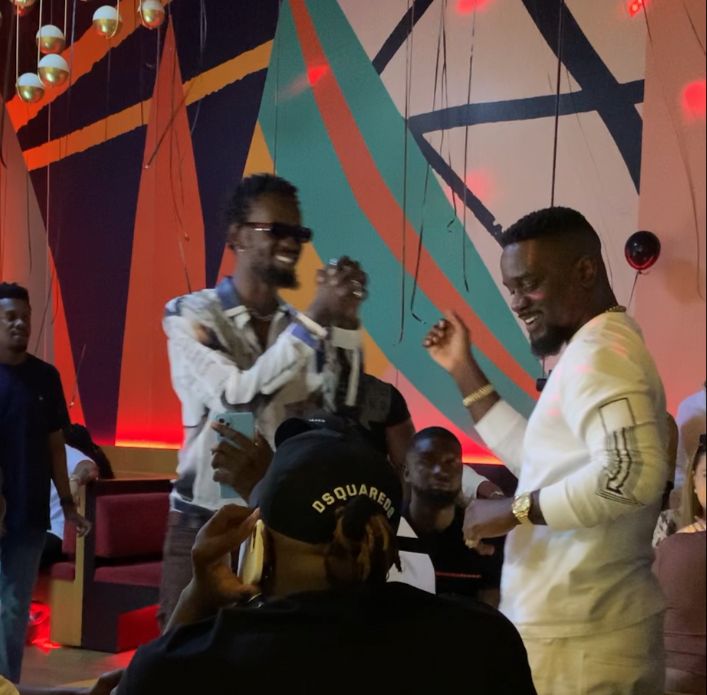 Following the video, some netizens have descended on Sarkodie, asserting that he's attempting to expand his profession by tapping into Black Sherif's success and stardom.
Blogger thosecalledcelebs shared the video of Sarkodie and Black Sherif, and basically came to a derived conclusion, calling Sarkodie an 'elder' attempting to sustain his career at the convenience of Black Sherif, the toddler.
"THE ELDER BATTERY 🔋 WAS D¥INGG AND HE SMARTLY USED THE TODDLER BATTERY TO RECHARGE HIS OWN," she indicated.
A fan also replied, writing: "The TODDLER turn POWER BANK 😂."
Whether these assumptions and insinuations hold some truth or not, it is safe to affirm that both Sarkodie and Black Sherif have their loyal fan base and admirers, who will stay devoted to their art and craft, no matter the circumstance, hence, it is only nice for a veteran artiste like Sarkodie, to gracefully hang out with Black Sherif, to learn from each other, as they navigate through the depths of the industry.