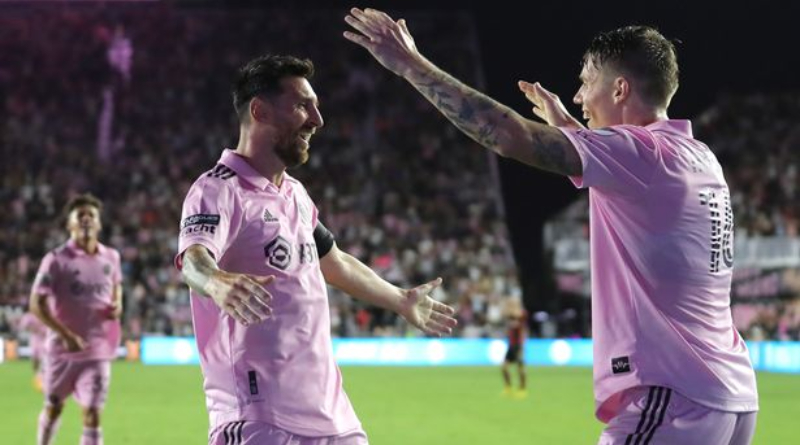 Messi now taking English lessons
Lionel Messi's Inter Miami colleague Rob Taylor has disclosed that the Messi now taking English lessons to help him adjust to his new club.
Messi, who has never given an English interview despite playing for Spanish and French clubs, joined Inter Miami in the summer when his contract with PSG expired.
The Argentine signed a two-and-a-half-year contract with the club and talked to the supporters in Spanish.
Taylor informed Skysport in response to Messi's transfer to the club that Messi is learning English, albeit his level isn't fantastic yet.
"I'm taking Spanish lessons, and he's taking English lessons. Still, the conversation level isn't great, but on the field, it's different.
"I feel like football is a language where if you link up with someone, you don't necessarily have to speak the same language; you just play well together."
The midfielder also commended the World Cup winner for his style of play.
"I've watched him play all my life at the highest level, and now, to play with him and to be in the same team as him is crazy. You watch him train and play every day and try and learn from him."