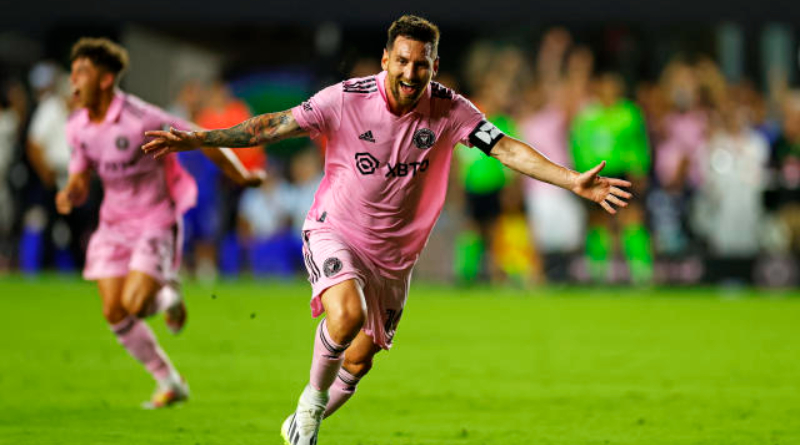 Lionel Messi's debut in America lived up to the hype. And the world's greatest soccer player made his presence known in the most electrifying of ways.
Messi scored on a free kick in the 94th minute of his Inter Miami debut, guiding his new MLS side to a 2-1 victory over Liga MX team Cruz Azul in Friday night's Leagues Cup opening at DRV PNK Stadium.
Messi, the seasoned veteran and soccer superstar, was fouled in the final minute and rolled over on his stomach, holding his head. The foul was unmistakable.
The stage was set with several seconds left before the final whistles.
And Messi's left boot – which led Argentina to a World Cup and won seven Ballons d'Or as the world's best men's soccer player – seized the moment.
"What I saw was the goal," Messi said in Spanish on Apple TV+ immediately after the game.
"I saw the goal. I knew that I had to score. It was the last play of the game and I wanted to score so we didn't go to penalties."
Lionel Messi scores a game-winner for Inter Miami