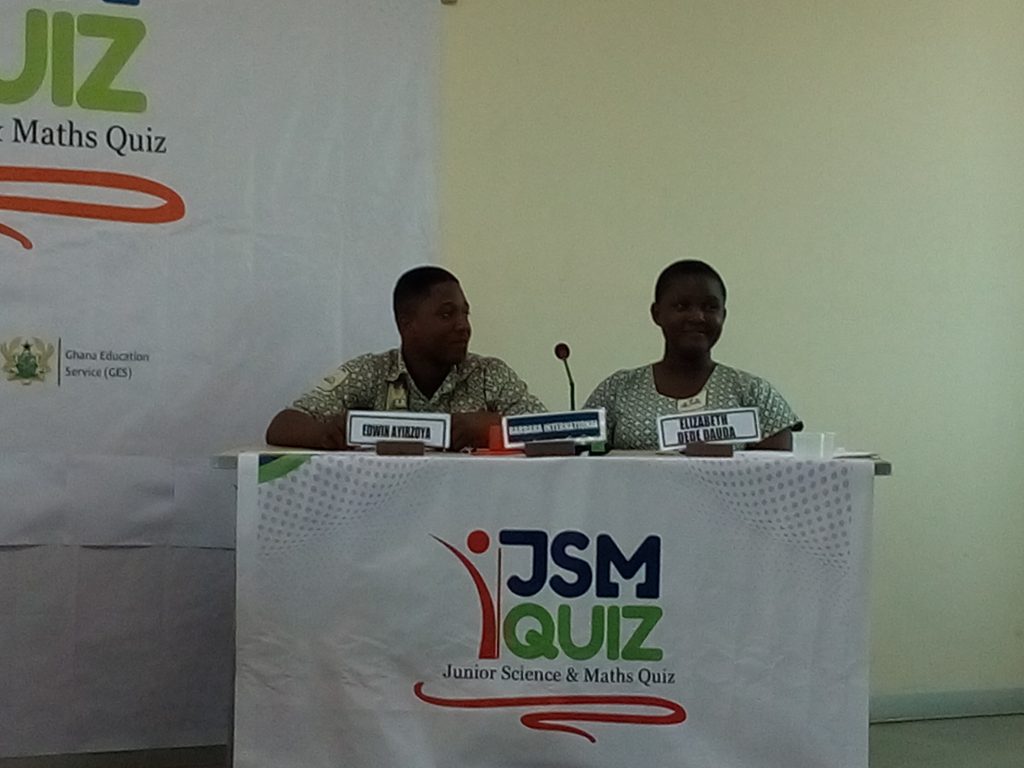 The national Junior Science and Maths Quiz final contest in Western Regional began last Monday, August 15, 2022 at the Kwame Nkrumah University of Science and Technology IDL Campus in Takoradi.
This year saw several schools who were really much prepared to make themselves proud. The final contest saw Bishop Essuah JHS, St. Anthony of Padua and Barbara Int. School. It was a fierce battle as one can say. The environment was really charged.
READ ALSO: #JSMQ'22 W/R CONTEST: Ahenemba Int. School to represent W/R in the National Junior Science and Maths Quiz this year.
Participating schools proved that, indeed, They came to make history. All the contestants did their outmost best to make the region proud.
At the end of the final contest, Barbara International School came first with whooping 42pts leading the race with St. Anthony of Padua with 32pts and Bishop Essuah finishing with 13pts.
In an interaction with Barbara International School, They said, It is their fervent prayer to bring the ultimate prize home.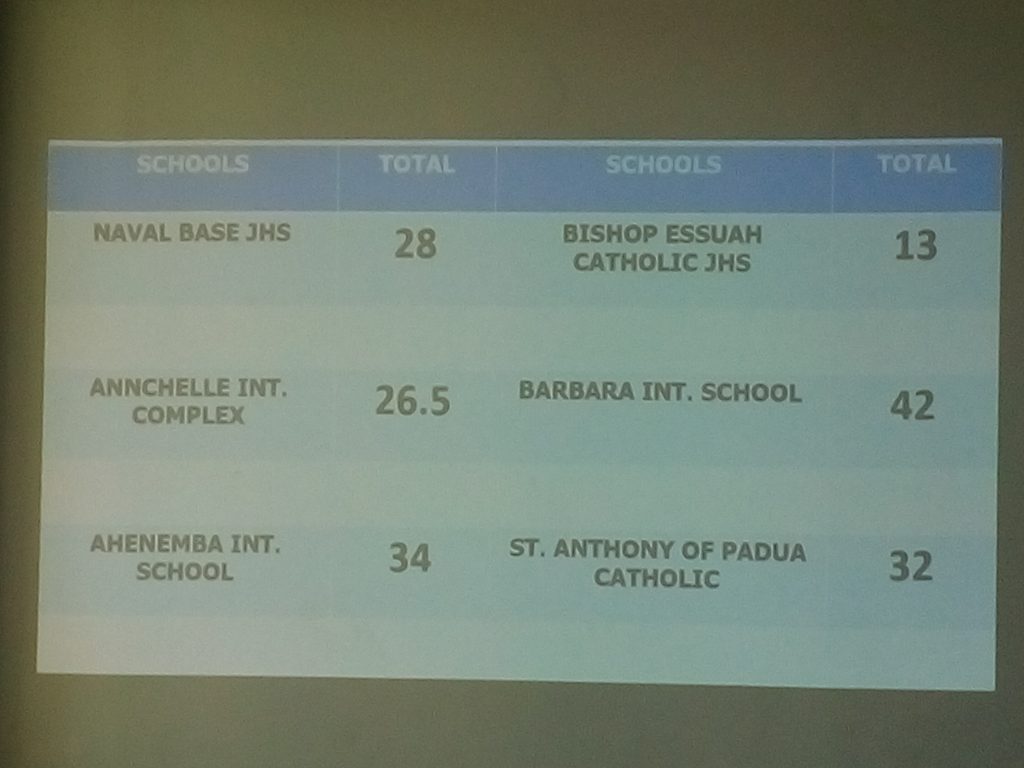 Source: Bramcom Radio Online.