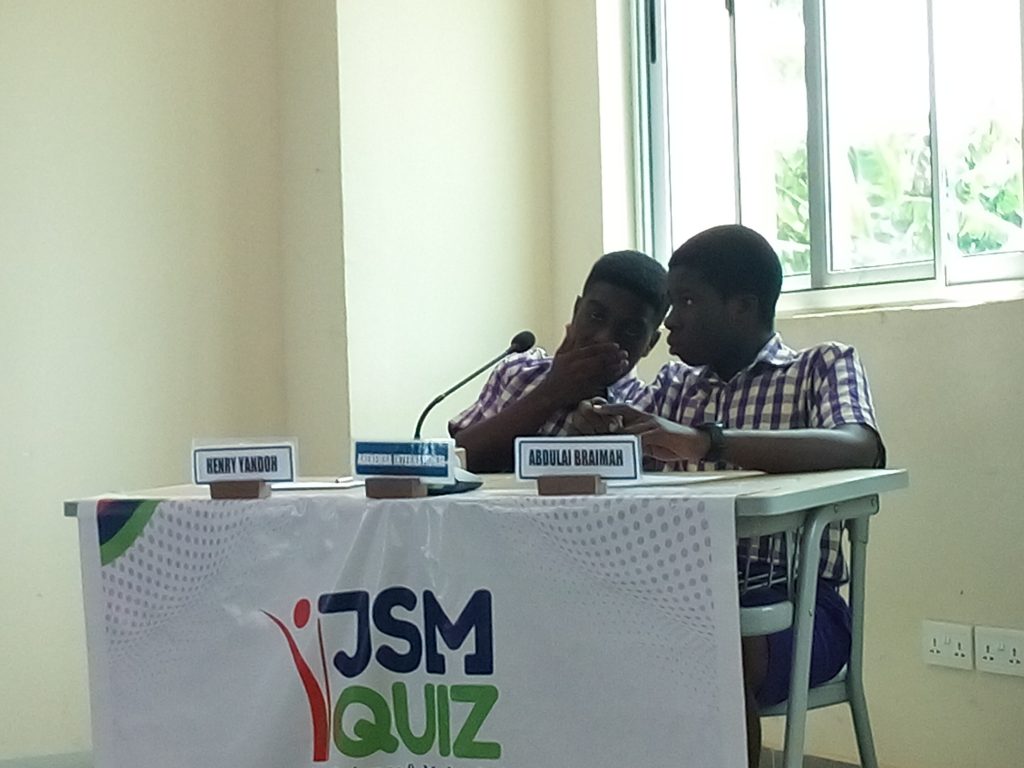 The National Junior Science and Maths Quiz seeks to empower the study of science and mathematics from the basic level of education. The road map to search for the school to represent Western Region for this year's contest began last Monday, August 15, 2022 at the Kwame Nkrumah University of Science and Technology's Institute of Distance Learning in Takoradi.
The competition started with several schools in the Sekondi-Takoradi Metropolitan Assembly where Ahenba International was among the selected schools.
READ ALSO: #JSMQ'22 W/R Contest: Naval Base JHS through to the final stage of the competition.
Ahenenba International School today, August 18, 2022 had a fierce battle with Naval Base JHS and Anchelle International School. The contest was really a challenging one of which all the contestants were all prepared to get to the ultimate place to represent the Western Region in the National Contest in Kumasi somewhere in December at the Kwame Nkrumah University of Science and Technology in Kumasi.
At the end of the contest, Ahenemba International School led the race to put smiles on the faces of many. They have made the region proud together with their school and themselves.
In a close interaction with the contestants, they said, they will go and bring the cup to Western Region so all should watch the space. In conclusion, they commended the management of their school for believing in them. Below is the result from the contest.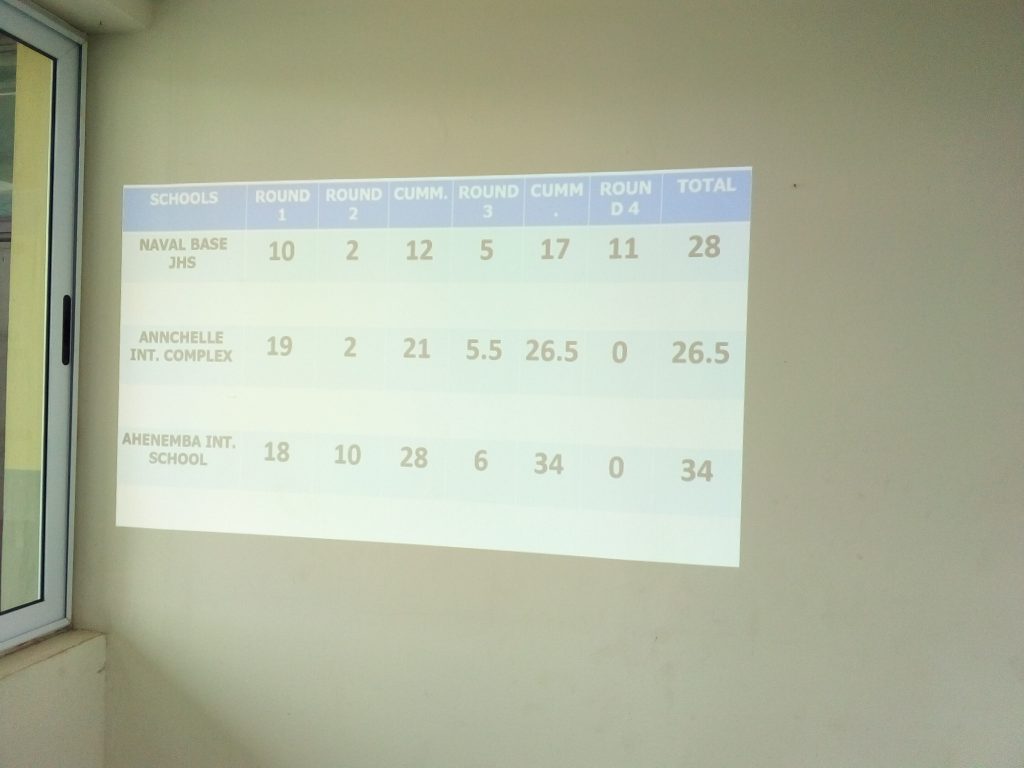 Source: Bramcom Radio Online