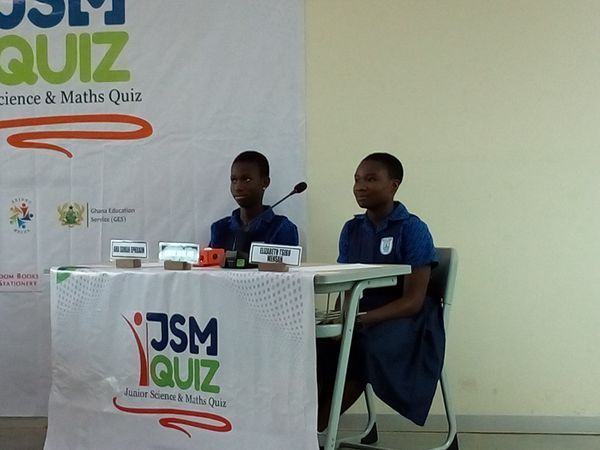 JSMQ is an abbreviated word which reads Junior Science and Maths Quiz. The contest is meant to empower the study of science and mathematics from the basic level of education.
Only four (4) regions are participating in this year's edition. The regions under watch this year include Northern, Ashanti, Greater Accra and Western. The competition is powered by Kwame Nkrumah University of Science and Technology and in partnership with Ministry of Education and Ghana Education Service.
The Western Regional opener was contested by Naval Base JHS, Baxford Int. School and Ketan Anglican JHS. It was held at the KNUST IDL campus in Takoradi.
The contest commenced beautifully with the participating schools charged and motivated to make themselves and their schools proud. All the contestants were really prepared for the competition with each of them being eager to be crowned the winner in the first opener.
The contest had four (4) rounds of which marks were awarded accordingly based on how a question is answered correctly. All of them started well but with all things being equal, there should be only one (1) school to be crowned the winner.
After a though but flexible contest, Naval Base JHS emerged the champions in the first opener ahead of Baxford Int. School and Ketan Anglican JHS. In a close interview with the contestants for Naval Base School, a public school located at the centre of Takoradi, they said, they were intrinsically motivated and with the help of their teachers and colleagues, the victory became theirs. To them, going forward in the competition, they urge all the school to be with them in the spirit and to also cheer them on.
Read Also Baxford Int. School climaxed Ghana Month in a grand style.
Speaking to the Headmistress of the winning school, Madam Philomena Dadzie commended the organizers for exposing the learners in this kind of activity. To her, it really prepares them to learn more. Touching on the quiz, she made it known that, it is about time we see the need to participate in such events. Sisters' schools should embrace it and part take in coming edition.
At the end of the final round, Ketan Anglican came 3rd with 12pts, Baxford Int. School had 19pts and Naval Base JHS separated the margin with 36pts, thereby pushing them to the final stage of the regional contest.
Read Also #AHOFEST'22: Anaji community folks prepare the path for this year's festival with a massive clean-up exercise.
The final showdown is slated on Thursday, August 18, 2022 at the same venue. It will be broadcasted on Bramcom Radio Online and JSMQ Facebook page simultaneously.
Below are some of the pictures from the event.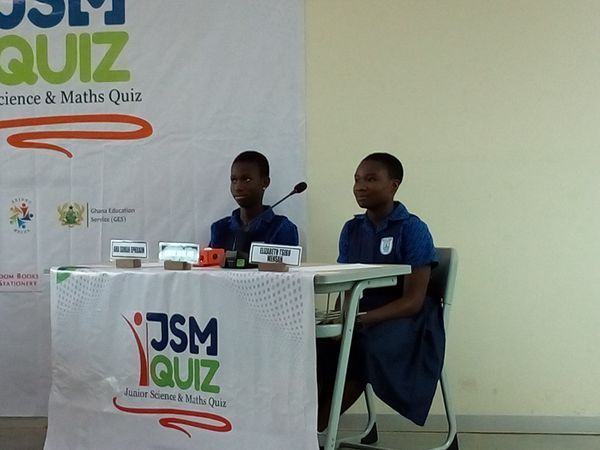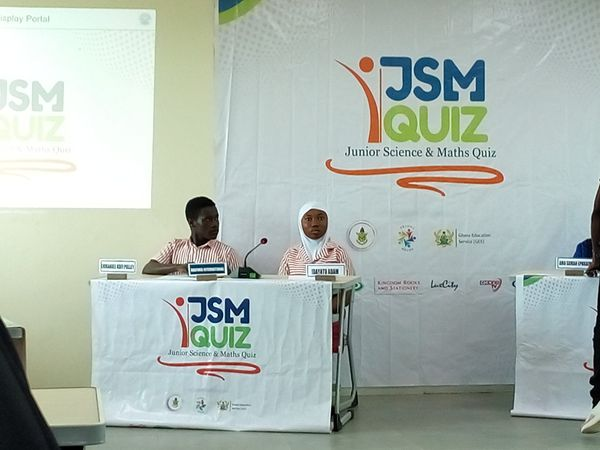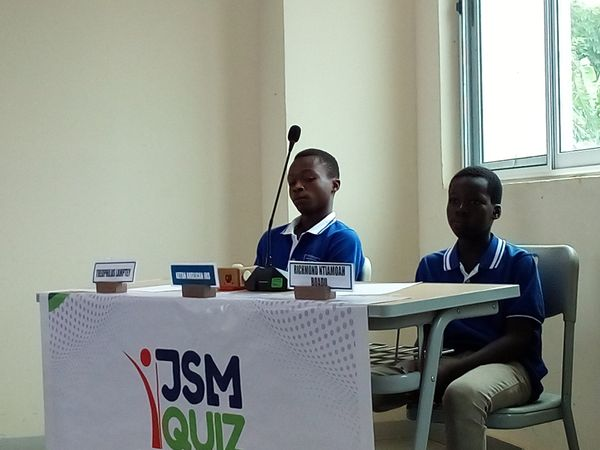 Source: Bramcom Radio Online, Takoradi