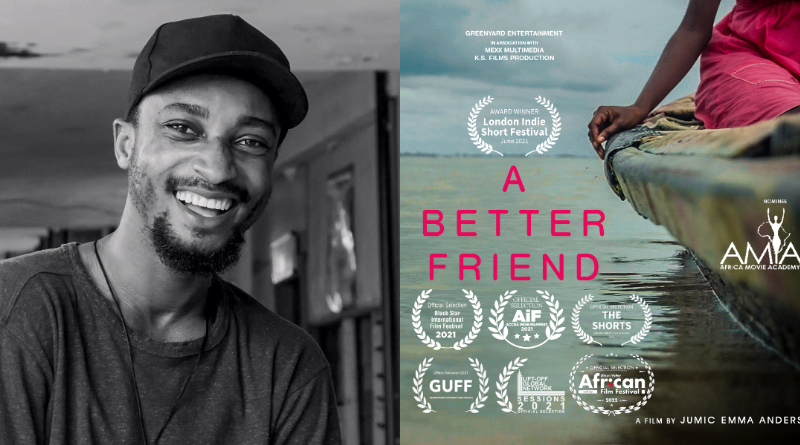 Jumic Emma Anderson and his team from Cinekrom, a film community in the Western Region, made this amazing film in the year 2021, and their hard work is finally gaining more attention globally.
'A Better Friend' is a short teen melodrama that explores love in its many forms-romantic and platonic. This film draws attention to African Parent-child communication. It highlights the importance of African parents becoming more sensitive about their children's emotional and social needs.
Below Is Something About The Director, Jumic Emma Anderson And His Recent Film "A Better Friend".

Jumic Emma Anderson is a film director, screenwriter, and an acting-coach by profession. A multiple-award-winning filmmaker who takes much delight in making domestic and social drama films, exploring intense human relations and situations.
Founder and Creative Director of Jumicon Pictures, an independent film and television company based in
Sekondi-Takoradi.
With his track record, Jumic mainly uses his films to address children's rights themes, leveraging his background as a child's rights advocate with 'Curious Minds', a uniquely young people-led organization focused on promoting children and youth development…
He also follows and projects the business of green and sustainable local businesses that positively affect the environment and the world.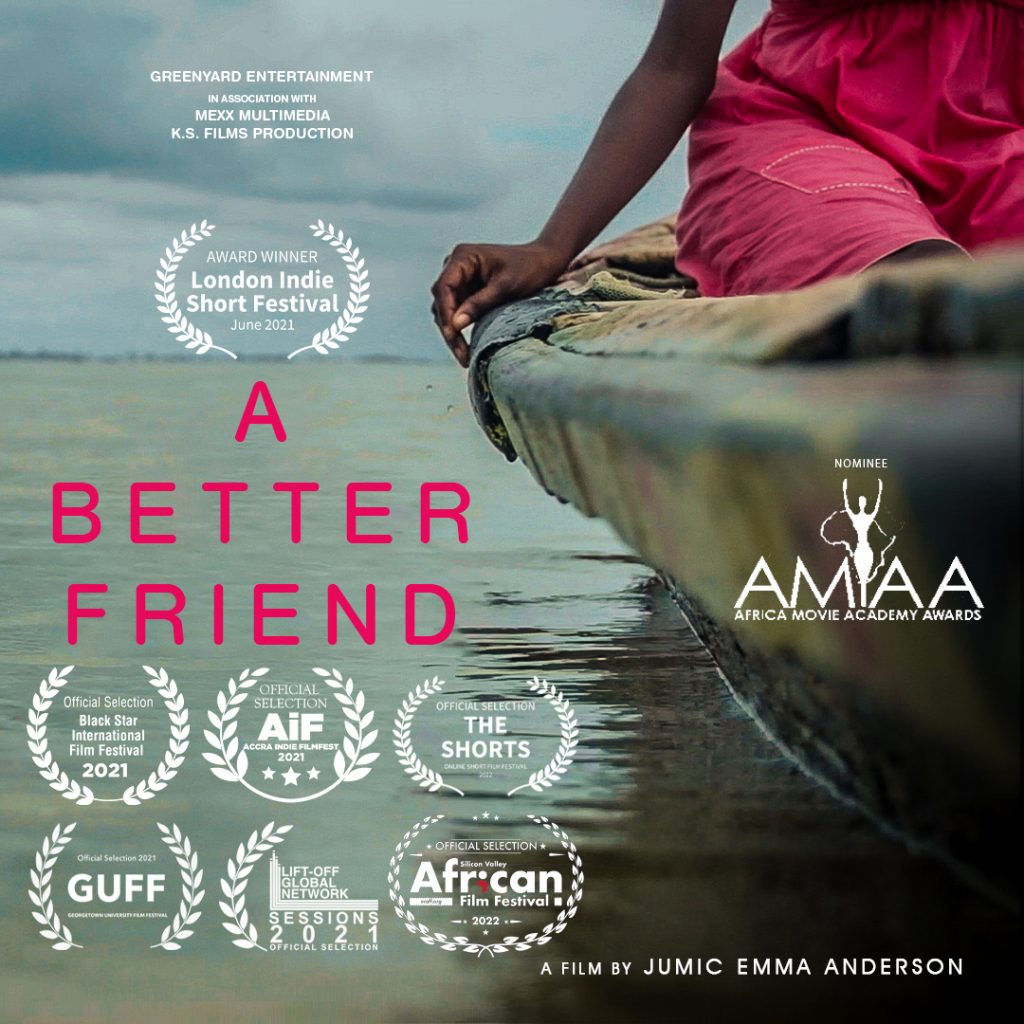 Achievement from his short film "A Better Friend"
(Nominations, Awards & Film Festival Selection)
● Lift-Off Sessions – Official Selection.
● Georgetown University Shorts Film Festival – Official Selection.
● Accra Indie Filmfest – Official Selection.
● Black Star International Film Festival – Official Selection.
● London Indie Film Festival – Winner, Best Ensemble Acting.
● Africa Movie Academy Awards 2021 – Nominee: Best Short Film.
● The Shorts (by AMAA & StarTimes) – Official Selection.
● 2022 3rd Areel Awards – Nominee: Best Short, Mmoroma Award, Audience Choice, Best Performance
and Best Supporting Actor Categories.
● Silicon Valley African Film Festival (SVAFF), Official Selection.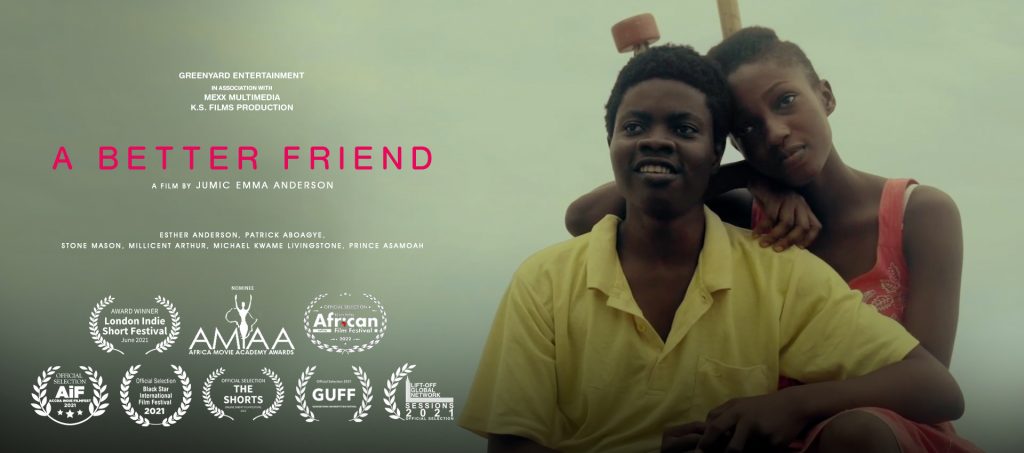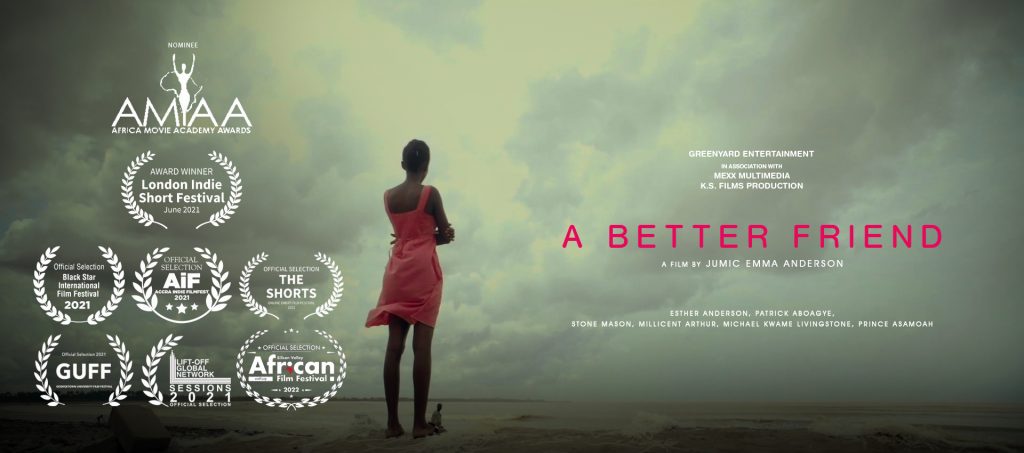 Official Trailer: >>>CLICK HERE <<<<

➢ Press | Articles | News
https://www.myjoyonline.com/ghana-secures-amaa-nominations-with-animation-room-5-and-short
-film-a-better-friend/?param=
https://mobile.ghanaweb.com/GhanaHomePage/entertainment/Room-5-and-A-Better-Friend-films
-secure-AMAA-nominations-1393489
https://liveghanatv.com/2021/11/03/room-5-and-a-better-friend-films-secure-amaa-nominations/

➢ Social Media Platforms
Facebook: https://facebook.com/abf.shortfilm/
Instagram: https://www.instagram.com/abf_shortfilm/
Twitter: https://twitter.com/abf_shortfilm/
GALLERY FROM ABF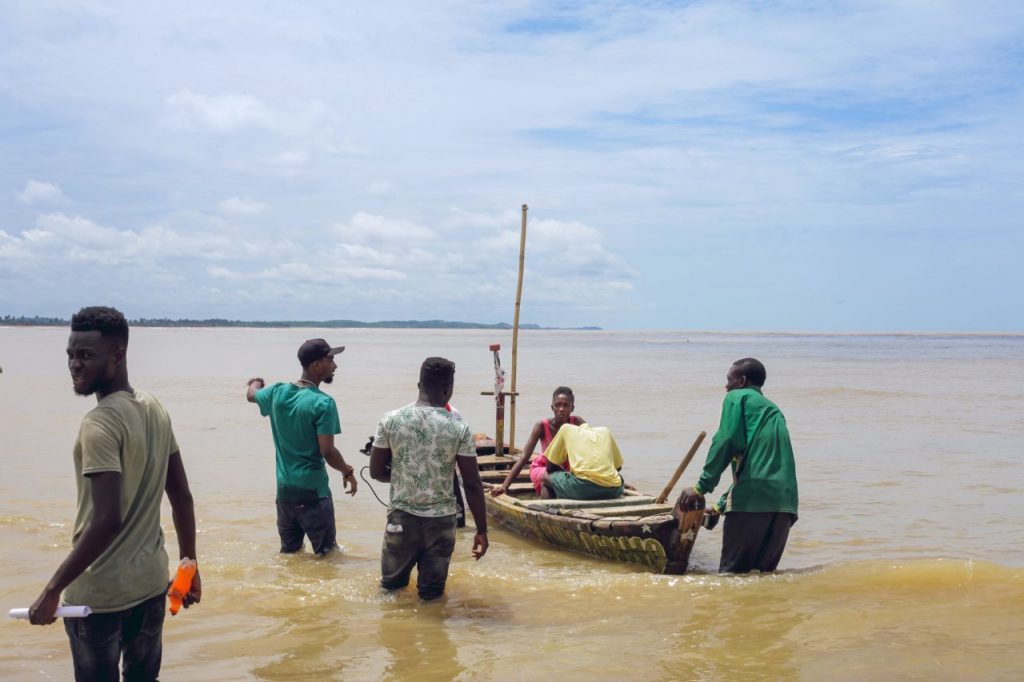 SOURCE: www.ghnewslive.com