Joyce Dzidzor Mensah went nude in a recent video while promoting a cleansing product on her Facebook page.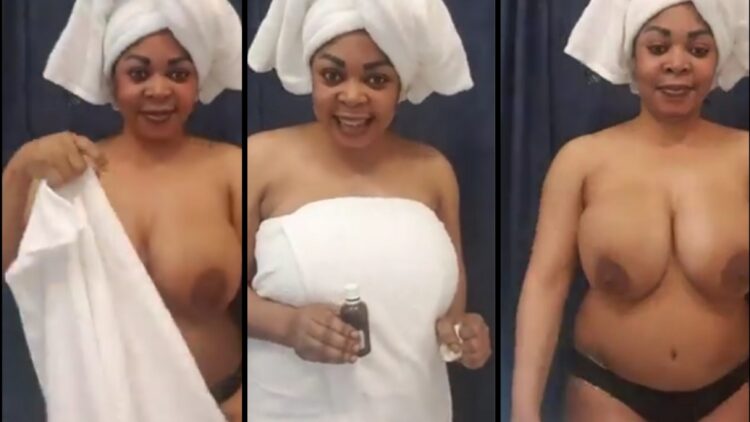 Even after the incident, she looked unworried as she continued with the advert with a touch of sensuality.
She went ahead to introduce the cleansing product to her fans and followers across her social media platforms by demonstrating how it's used.
Sharing the video, she wrote;
"I made this video of facial cleansing last night and ended up posting an unedited video which I had to quickly delete and posted back the original video."