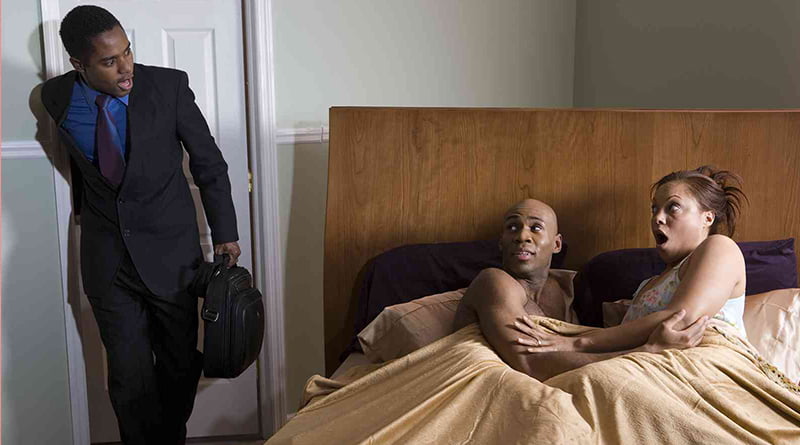 There are things that happened to men who date other men's wives. Read full article
There are ethics that demand of us the need to be each other's keepers and resist any form of direct sin when encountered is necessary.
Most married women in Ghana wish they could marry more than one man, the polyandry system is mostly observed in South Africa, Men in Ghana are mostly Christians and are only used to marrying one woman.
This is the case because most grew to meet that norm, others were told it in the Bible, Aside from that several others believe marrying one is legal and keeps the home peaceful with no rivalry.
Quite Apart from that the Muslims in Ghana Are permitted to marry at most 4 women as Islam defines, it's not a must anyway, you can still marry one.
There are a number of things that will happen to a man if you are fond of sleeping with other's wives.
Firstly, One Can develop stroke, this kind of stroke isn't the medical one but directed at the man involved. Some men in traditional settings have a way of keeping a spell on their women, this spell follows them and once a man sleeps with them the spell follows you till the man releases it, the man can only do that if he is told what you've done, aside from that, it will be difficult to turn that around because anywhere you go, you have to confess and you'll be told to go to the man you sinned against for him to forgive you and resolve the issue, how many married men will agree to that?.
Secondly, Indirect Curses: This implies that the spell goes after your children, blur destines, attracts hatred where ever they go, unexplained deaths and misfortunes in your family are some of the challenges you'll keep facing till death.
Read also: [VIDEO] Joyce Dzidzor Mensah Mistakenly Goes N𝓊𝒹𝑒 After Her Towel Dropped During Presentation
Thirdly, Social Stigma, once people get to know you are that type of person, they begin suspecting you even if you are so close to your sister or any relative.
Fourthly, You can be killed: Once someone coincidentally sees you on or with his wife one day, he can easily use a weapon on you and that will lead to your death.
Lastly, You lose Friends and Close Relations: Nobody wants to be close to such people in order to be tagged as such, and for that matter, they cut you off from their life, it will also be difficult to succeed in leadership positions.
Its good to control our lust but I'll also advise women who lie about their marital status to men, curses don't only go to the men but the women especially when they lie to the men involved, just be careful not to take gifts from men when in marriage, no one is father Christmas lately.