Ghanaian movie star, Jackie Appiah, facilitated a marvelous night out event, for a band of her superstar companions in her extravagant house, for which they evidently had loads of fun and exhilaration in the wake.
Jackie Appiah welcomed Nollywood actor and work colleague, Richard Mofe-Damijo otherwise known as RMD, amidst some tip-top Ghanaian figures, specifically; Mawuli Gavor, Juliet Ibrahim, and Efya, to name a few.
Jackie Appiah's sumptuous inner circle night out party, organized and spearheaded by her, for the pleasure and amusement of herself and her peers in the celebrity sphere, left a massive impression, as far as her fans and admirers are concerned.
She has shown beyond expectations, her spontaneous ability to extravagantly shower herself, along with her recognized friends, a series of enticing night out settings, to which effect, led to this particular occassion.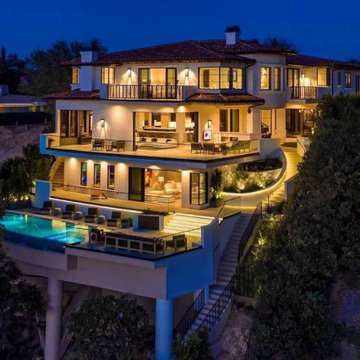 The screen actress, ensured a historic moment by being a foremost host to some of the greatest names in the Showbiz industry, both in Ghana and Nigeria, on the evening of September 19, 2022.
By so doing, her fans have applauded her kindness and generosity, given how she housed a significant number of extended peers of hers, who are currently not at the peak of their relevancy or attention, the privilege to have a one-on-one party with her around.
From the footages posted on her certified Snapchat page, the ensembled group of friends had a karaoke episode where there was a mouthpiece that her colleagues used to joyously perform, as they took rounds.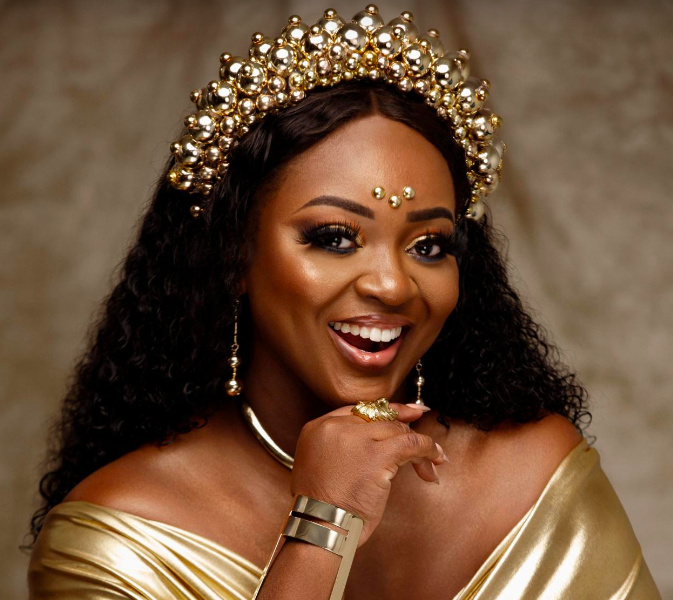 Getting to the night's end, they rocked to some music recordings of Efya, and they got close to home, by Efya's specialty in producing romantic tunes.
They marked out their night with tons of drinks, particularly liquors ranging from Azul, to Hennessey, including a section of different alcoholic beverages.