Diverse award-winning Ghanaian actress, Jackie Appiah, has dropped wonderful photographs to celebrate her 39th birthday occcasion. Looking lovely in the photographs she shared on her Instagram page, she nailed her looks in a purple outfit and in another photograph, she perfected her style in a white outfit.
Lots of people have stormed the comment section of the star to compliment her with adorable messages on her extraordinary day.
The supreme actress and real estate mogul, has dropped some lovely photographs to observe her 39th birthday celebration, and many individuals can't move past how dazzling she appears in the photographs.
She was sighted wearing a purple girdle dress in the first photograph she posted on her Instagram page. The dress unveiled some cleavage as she covered that part of the dress with tulle texture that suited her complexion in order to balance the display of skin texture she revealed.
The dress has long sleeves made of tulle texture that matches her complexion that was designed utilizing some purple lace texture. A purple tulle texture in a similar shade of purple as the lace was utilized to make a small puff on the right sleeve of the dress.
Her hair was held in a big bun, with other parts hanging free on the two sides of her face to enliven her whole look. In another photograph, she was sighted wearing a white long-sleeve outfit, with her hair hanging over her shoulders, as she held firm to a pole for the exquisite photograph to be taken.
Dozens of admirers have reacted to how ravishing she looks in her birthday photographs.
Take a look at the following birthday photographs of Jackie Appiah below….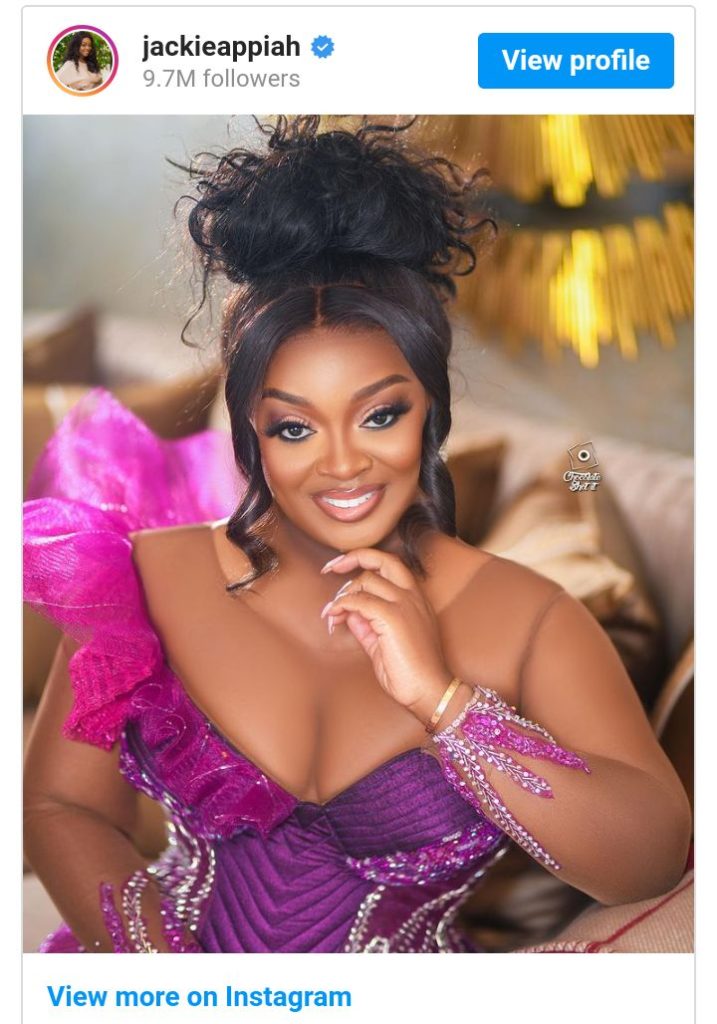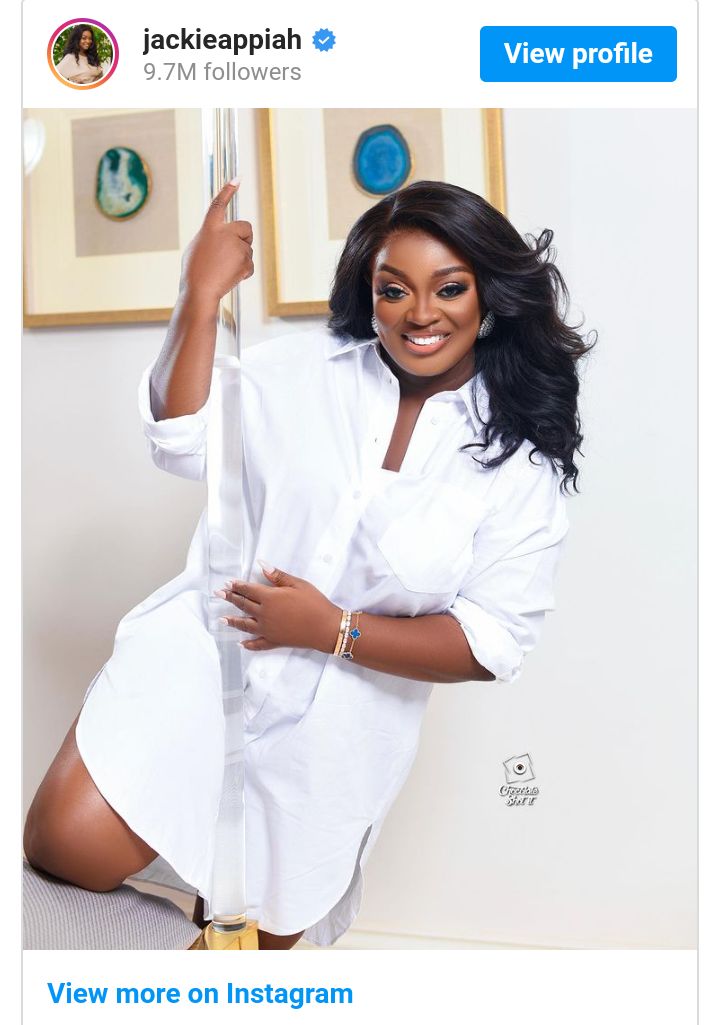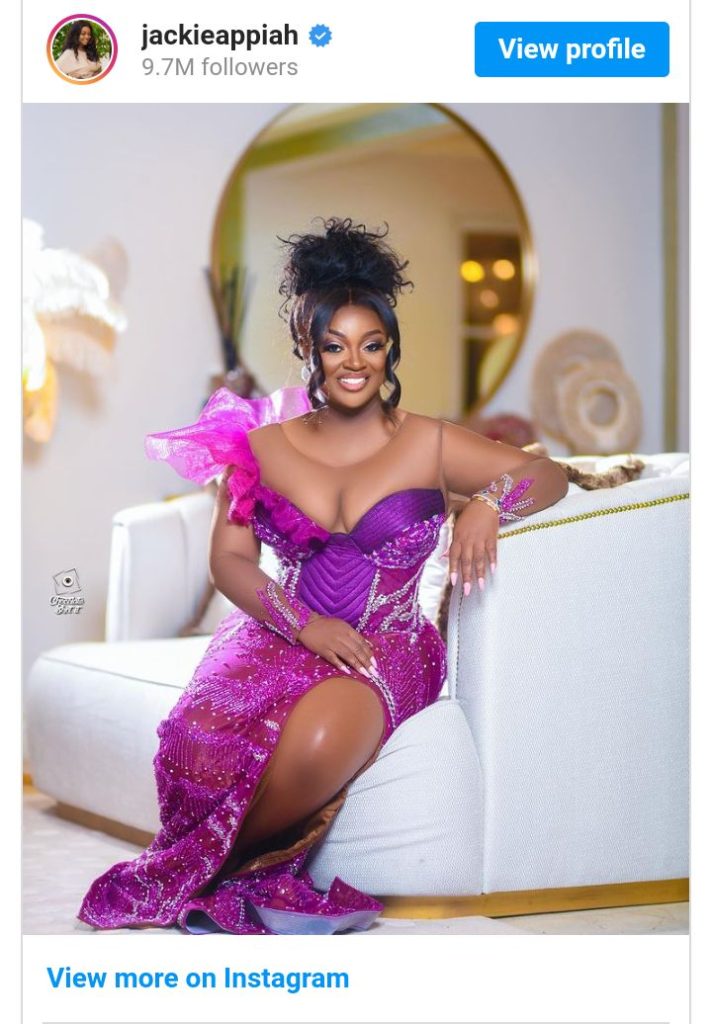 Also, check out the set of reactions flooding in from various fans and admirers after Jackie Appiah splashed amazing photos to mark her 39th birthday celebration…….
tokemakinwa said: Jackieeeeeeeeeeeee happy birthday Queen ❤️
emeliabrobbey remarked: Happy birthday to you, Lady J more blessings, beautiful
asantewaaaa remarked: Happy birthday
Queen gloriaosarfo stated: Aaaaaw Jackie, you're just so beautiful Happy, blessed birthday to you, superstar We love you dearly❤❤
jackieiseverywhere stated: Happy Birthday, Name God continue to Bless you ❤️
phil_tofolo stated: Happy Birthday to you, Jackie!!! Bless you! Much love to you, my star!!! Enjoy your day!
mary_lazarus commented: Happy birthday Sis….. God's blessings
realmercyaigbe said: Happy birthday beautiful