Most frequently than anticipated, fierce Ghanaian dancehall artiste, Shatta Wale, has consistently stressed about the degree of scorn he gets in the music industry.
This as per Shatta Wale, at times causes him to feel like he is perhaps not in the right line of profession.
The 'ON GOD' hitmaker, is quite possibly the most talked of superstar in the business, and he has been engaged in endless contentions, with the latest being his inability to deliver an on-stage performance show at the Hogbetsotso Beach Rave, in spite of a concurrence with the coordinators of the event.
Be that as it may, whiles tackling the unpopular occurrence, Shatta Wale asked why individuals concede to the notion that he intentionally made himself unavailable without providing a rational explanation during the festival.
"Oh Ghana. Sometimes erh you people dey do aah then adey feel say I chose the wrong profession. But I know I didn't choose the wrong profession because I am destined for greatness. I have got so many haters who have so many evil thoughts about me. But I thank God that the ones who want to learn and listen to me are doing it," he expressed during a Facebook live.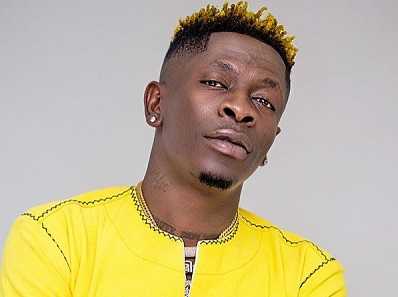 Addressing the focal reasons why he didn't appear on the stage to perform during the Hogbetsotso Beach Rave, the dancehall musician said he was disregarded by the coordinators.
"Ibe show wey them contract me for. We no dey go greet people. Ago taya before the show starts sef. I know how people dey love me and I know I'd have to get into the crowd. Everybody go dey talk to you and your voice all go strain. I wanted to keep the energy for my lovely people of volta," he explained.
Moving forward with his side of the story in a colloquial dialect, he said, "As I ask them whether ino be this thing I tell them before coming, I hear sey one of the organizers say if I no go come the radio station, then them no go take me go my hotel room. So you expect me to carry all the luggage I came with to the radio station?"
Shatta Wale and his previous manager, Bullgod, as of late, had a public feud on social media where they both accused each other quite brutally of being a suspect in the 2014 murder of Fennec Okyere, prompting the case getting resumed, encompassing the still unsolved murder case.