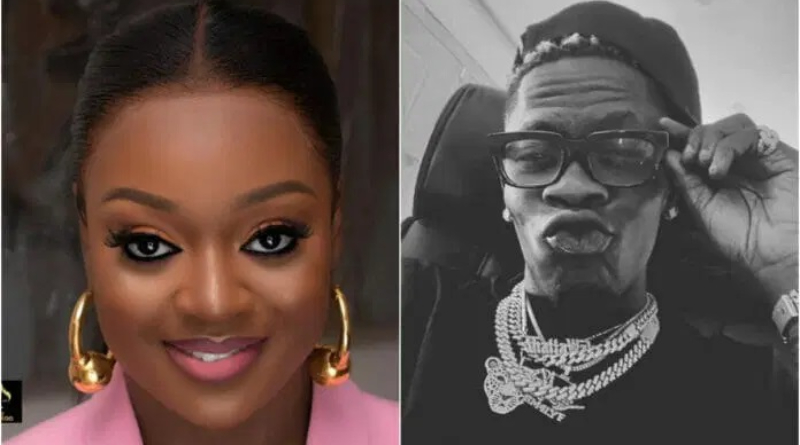 Here is why Shatta Wale is trendy worldwide now.
When a video of Jackie Appiah's opulent estate began taking up every available space on the internet, Shatta Wale and Jackie Appiah rose to the top of the trends alongside it.
This is because trolls had the ideal chance to get under the SM boss's skin for constantly boasting about his homes, the ambiance of which they think is incomparably inferior to Jackie's.
READ ALSO: Social Media Users Mock Shatta Wale After Jackie Appiah's Lavish Mansion Went Viral
Most of the trolls have said the actress's mansion actually shows Wale lives in a hen's coop. We guess you'll soon join the conversation on Twitter when you come across the thread.
In case you missed it, Luchy Donalds who has been a long-time admirer of Ghanaian actress Jackie Appiah, hung out with her recently at one of her plush mansions where the Nigerian actress was literally blown away
Jackie hosted her Nigerian colleague at her house at Trasacco Estate, near East Legon in Accra. Luchy filmed almost the entire moment she spent in the house as she toured every available space.
She screamed throughout after falling in love with the aura of the house and Jackie's exquisite taste.
From swimming pools to well-tiled floors and artwork to fine couches, Jakie's mansion left a lasting impression on Luchy.
The Ghanaian Actress also showed off a spot in the house where she has perfumes, shoes, bags and other items kept.
SOURCE: www.ghnewslive.com