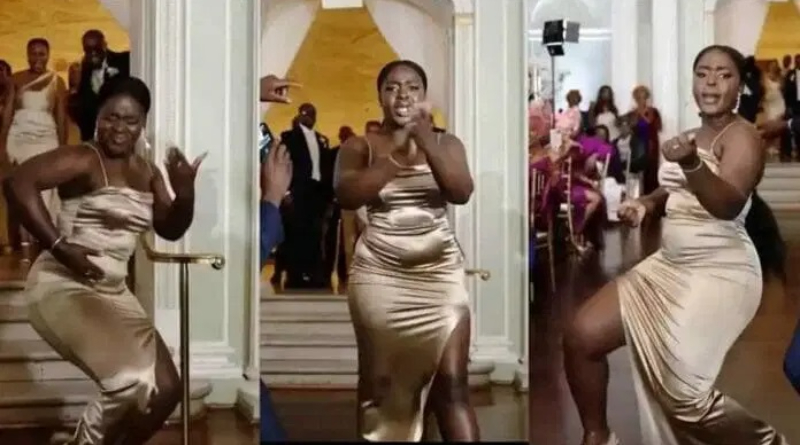 During a wedding ceremony, a curvy woman showcased her dancing skills, demonstrating her prowess as a dance floor mover.
The lady quickly became the focus of attention at the gathering as the MC took on the role of her hypeman. The curvy lady was in the mood to dance in no time at all.
She took to the dance floor with a man who had similar talents but couldn't match her intensity.
The lady made extensive use of her body, rotating and shaking everywhere to demonstrate how flexible her muscles are.
Fellow aso-ebi females cheered, with some clapping in appreciation.
The man who danced with her had some excellent footwork, but he was clearly no match for her exuberance.
The lovely lady muttered the song's words while displaying intriguing vibes and turning attention with her dazzling motions.
Watch the video below;
SOURCE: www.ghnewslive.com