Follow this article till the end to know how you can get your girl to climax in just

15 minutes
You may be thinking that's practically impossible because of the experience you've probably had before. But believe me, it's very possible. Research has shown that the average amount of time it takes for a woman to orgasm is exactly 13.4 minutes, so a 15-minute goal is more than achievable. You just need to read what I'm about to highlight in this article thoroughly. Before we dive in, please hit the follow button up there so you never miss out on helpful posts like these. Now, let's dive in.
1 . Talk to your girl
Women are different so what turns one on may not do the trick for another. Some women like g-spot stimulation, others prefer clitoral stimulation. Talk to your girl and find out what she wants and how she likes to be touched so you're not just guessing what she likes, but you actually know. This will make the process easier and even sexier.
2 . Start with a kiss
The most important action that could take place before sex is kissing. Because it reduces her stress hormones and makes her relaxed and also quickens the time it takes to turn the both of you on. Remember that she needs to be present and not stressed about anything. So kiss her, kiss her slowly and passionately until you know you've built up enough arousal.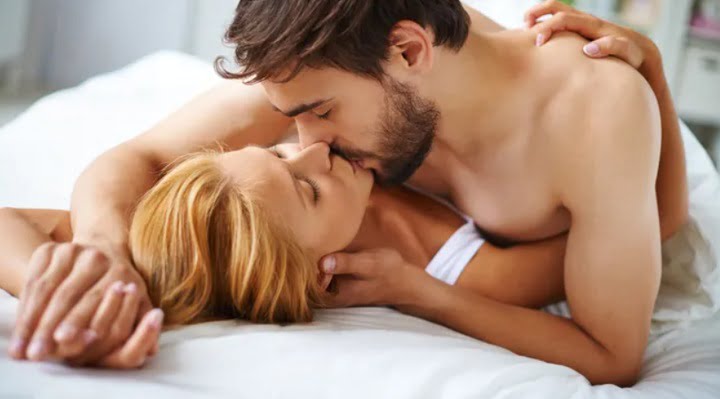 3 . Proceed to nibble her neck
After intense kissing, move down to the neck and kiss her there gently to build arousal. Don't overdo it though, move back to her lips occasionally to leave her neck desensitized.
4 . Undress her
Don't just take her clothes off, but with every piece of clothing you remove, give her a kiss or a compliment about her body. Women are more likely to climax if you make them feel confident while she's naked. So tell her how great she looks naked. She'll love that 😉
5 . Apply what you know she wants
When you get to this level, put into action what she says she likes and how she likes to be touched. Listen to her responses every step of the way. If her moans are getting louder, don't stop whatever it is you're doing. Go on! And when she's about to climax, you'll just know it because her vagina muscles will tighten. Don't under any circumstance ask her if she's coming or if she's already coming. Spoils the mood. After you've made her come, cuddle and kiss her to make her feel loved.