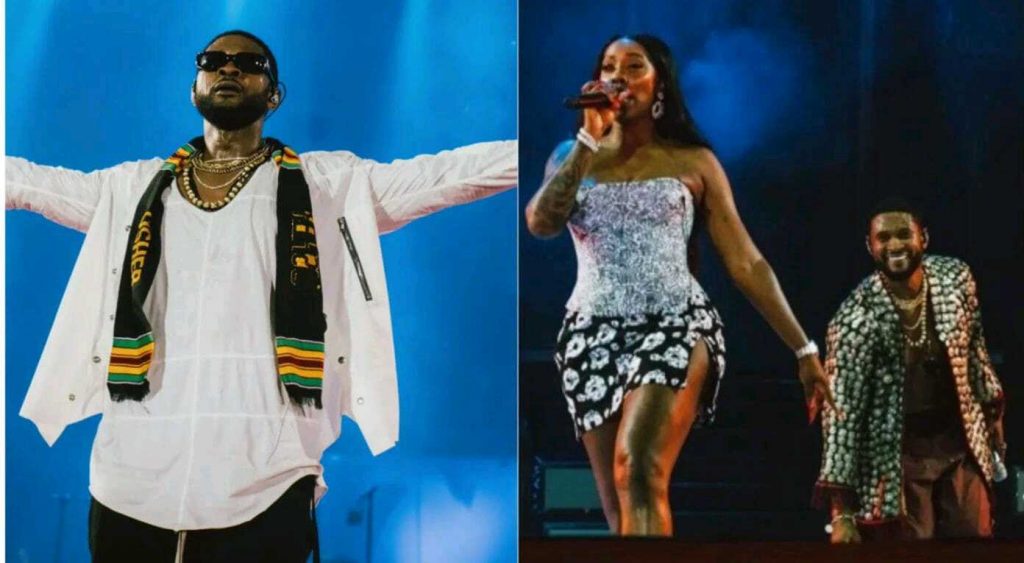 Nigerian singer Tiwa Savage, including other artists, were announced on stage by Usher, at the just-ended Global Citizen Festival 2022 show, as they stormed the scene with a wide set of performances.
Numerous honor-winning Nigerian vocalist and lyricist, Tiwa Savage, was seen performing at the recently ended Global Citizen Festival 2022 show, as an unexpected artist, as she thrilled fans with unstoppable consecutive order of her hit songs, in addition to other Nigerian artists, who announced their presence at the much-anticipated event, on September 24, 2022.
READ ALSO: Daddy Lumba Acknowledges Stormzy's Tribute To Him At The Global Citizen Festival
The event, which was earmarked around the same time, all the while in Accra at the Black Star Square, and in New York City at Central Park, saw a chunk of artists entertain fans.
Nigerian singer, Tiwa Savage, did her thing as usual, only this time barefooted as she engaged fans with her irresistible force and crushing hits.
The momentous night, saw various performers and DJs from across the African mainland and America, rock music lovers and fans with a selected playlist of their crushing hits.
Tiwa Savage, Oxlade, and Pheelz, took fans by a bewildering surprise at the Global Citizen Festival show in Accra, as fans went wild, jamming to the amazing set of hit bangers rolled out in order, not to mention, the surprise introduction of Tiwa Savage to the stage.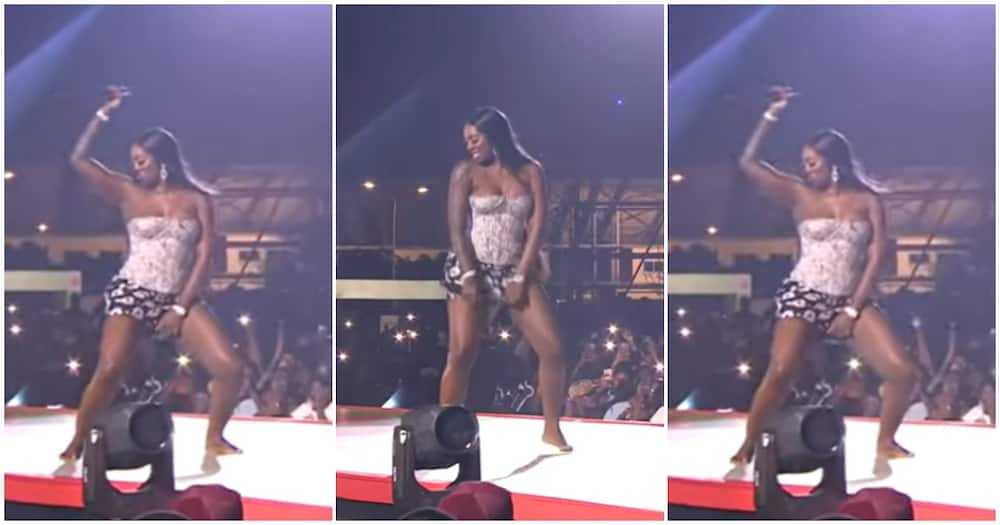 She hopped onto the stage from the upper flight of stairs, with such a steaming amount of energy, which got the crowd rooting for her. She performed barefooted on the super stage as she hopped from one side of the stage to the next, infusing the crowd with her overwhelming light of energy.
She moved and shook her posterior, which got the crowd shouting and applauding her. The mega singer, engaged fans with two of her greatest hits, 'Someone's Son and Koroba, melodies which the crowd sang in exactly the same words on top of their voices.
The night saw numerous artistes entertain great many fans at the Black Star Square on September 24, 2022.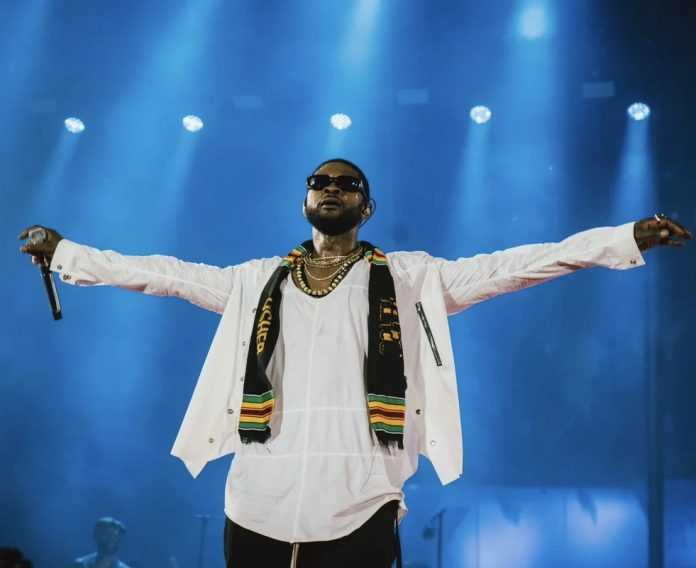 Concluding the event with a flawless standard of performance quality for the night, was American artist Usher. He gave fans a jolting performance. Right when the crowd thought the show was finished, Usher astonished revelers with performances from three Nigerian artists whose music is presently causing stirs across the world and the African landmass.
These artistes were; singer Oxlade, vocalist, lyricist and record maker, Tiwa Savage, as well as artist and musician, Pheelz.
SOURCE: www.ghnewslive.com