Multiple Award-winning musician, Fameye finally pay a visit to the people of Apietse following the devastating explosion that happened on January 20, 2022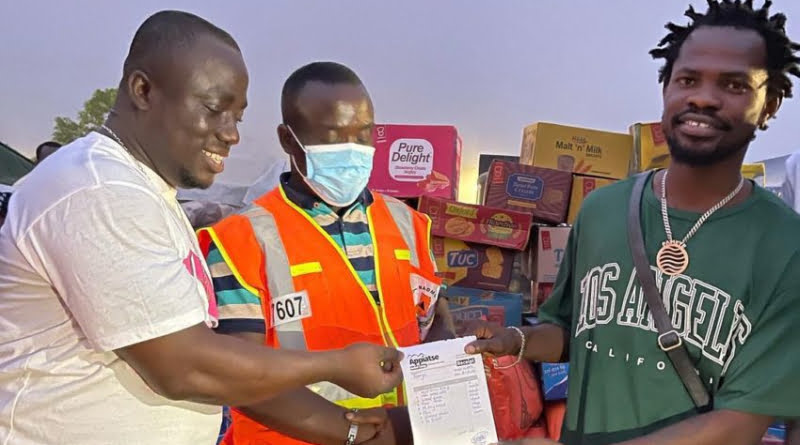 Fameye wasn't in the country when this sad event happened in the small village but he showed love to them by sending his condolences to the families of the affected victims.
Now Fameye is back and he has taken the first step to pay a visit to the town as he donated many items as well, he shares this on his official Instagram page. 'Visited the people of Apietse (Bogoso)together with my team to put smiles on their faces big thanks to @mcberrybiscuitsgh @serwaaamihere @serwaaamiherefoundation & @twelliumghana for supporting!!!! Can't wait for the Concert'
He is not the only person who reacted to this sad event, below is what the president of Ghana said.
He wrote;
I have just received a briefing on the circumstances that led to an explosion in Apiate near Bogoso, in the Western Region, resulting in the loss of lives and the destruction of properties belonging to residents. It is a truly sad, unfortunate, and tragic incident, and I extend, on behalf of the Government, deep condolences to the families of the deceased, and I wish the injured a speedy recovery.
The Police, Armed Forces, and the National Disaster Management Organisation (NADMO) are coordinating efforts to contain the situation, and I have also instructed NADMO to see to it that rapid relief is brought to residents of the town.
Government will spare no effort to ensure a rapid return to a situation of normalcy for residents of Apiate.
SOURCE: www.ghnewslive.com