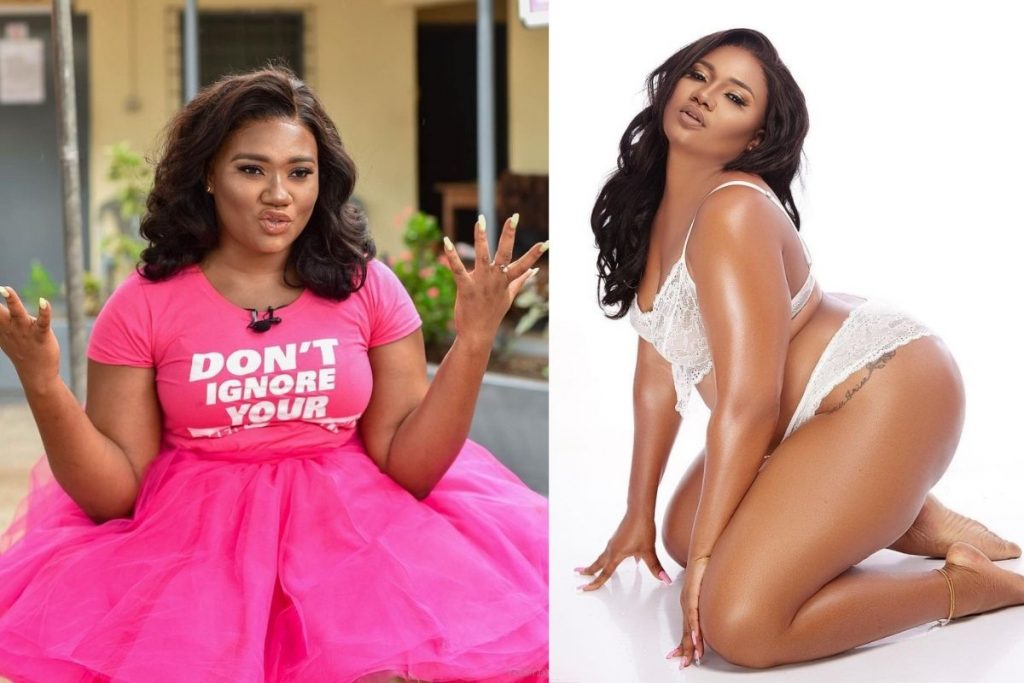 Abena Korkor has turned her attention to educating Ghanaians on how to deal with negativity on social media after calling out people she has laid in bed with or had a fling with her.
Abena Korkor has been on social media calling names of top media personalities claiming they have slept with her or had an affair with her. She has been trending again after replying to a curious fan who asked how she handles negativity online after her outburst, Abena Korkor made it known that she surrounds herself with positivity and does her devotion by listening to gospel songs and then praying after that.
According to Abene, her social media outburst is just a way of getting things off her chest hence she feels free after doing that and because she isn't even bothered about the negativity since she has surrounded herself with positive vibes.
She also believes being bold and able to let out things restricting her airflow is enough for her hence she always makes sure to stay positive after doing her devotion by listening to gospel songs and also praying to God then she begins the day on a good note.
Abena Korkor went on to apologize to Serwaa Amihere over allegations she made about her and a certain man saying making it known that she has retracted all that because it was based on hearsay and what someone sent to her but she can't categorically say it's true because she has no evidence.
SOURCE: www.ghnewslive.com