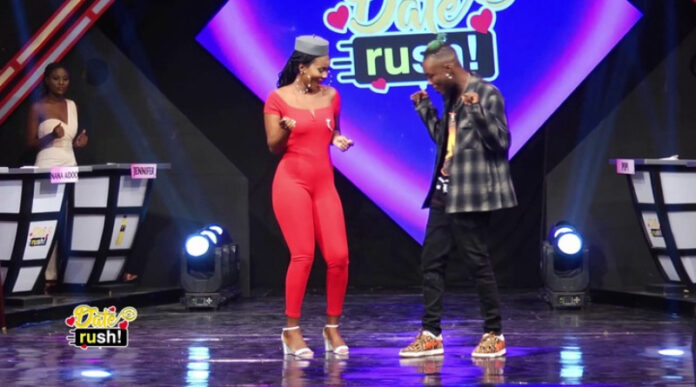 Date Rush has become a household program. Meaning Ghanaians sit back and relax every Sunday evening to enjoy the program.
In the latest episode of Date Rush (Season 7 Episode 12), two celebrities were brought on board. That too celebrities Ama, winner
of Ghana's Most Beautiful 2010 edition, and Camidoh, the artists behind the "Sugar Cane" hit song.
Camidoh's appearance on the show was interesting to watch as he came to not only select the finest lady on the panel but also ask thought-provoking questions.
The Child with Disability Question.
His first question was: what would the date rush ladies do if they conceive a child and realize that the child has a deformity or is disabled. He went on to ask whether the ladies would terminate the pregnancy or give the child out once he/she is born.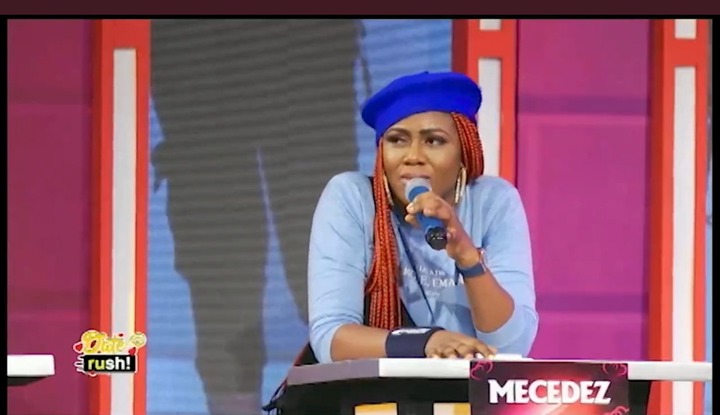 The Ladies Respond
The ladies had similar answers. They all stated that they would never terminate any pregnancy even if the child is disabled. Many of the ladies expressed that they will use whatever means, especially financial, to ensure that the needs of their disabled child are taken care of.
READ ALSO: Date rush: Should Hayford and Benita be crowned the best couples?
Although all the ladies gave similar answers, Camidoh still had the task of turning off some of the rushes of the ladies to move the show forward. It is assumed that he chose those who presented their answers more eloquently.
The Question About Changing Religion.
Camidoh then asked the ladies whether they would allow for their children who are of age to switch their religions, say from Christianity to Islam and vice versa.
The Ladies Respond
Again, Most of the responses from the ladies were positive. Many revealed that they would allow their children to decide freely their religious affiliation.
Eventually, Camidoh kept eliminating based on the answers the ladies provided and how they delivered their answers. Isabella was the lady who made it to the end of the various elimination stages due to her eloquence and beauty.
Source: www.ghnewslive.com