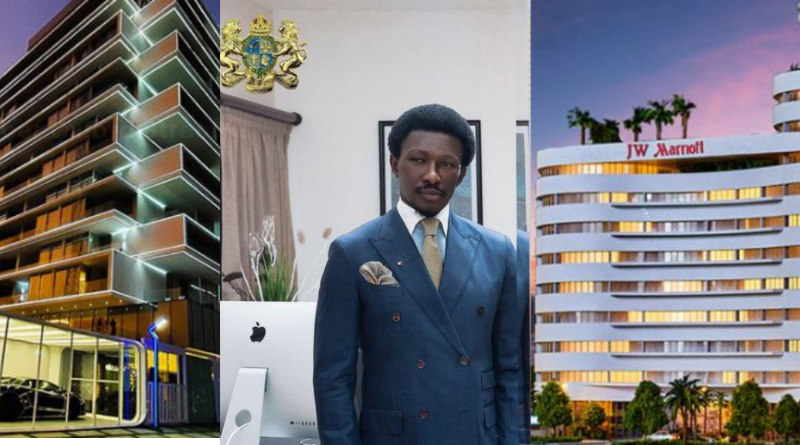 Cheddar has boldly stated that he started his life-changing real estate business with just one plot of land.
Nana Kwame Bediako Cheddar, founder, and CEO of Wonda World Estates and Petronia City Development Enterprise Ltd, claims that he started his real estate company with merely a parcel of land.
READ ALSO: 'When I Declare My Assets Ghanaians Would Be Shocked, Sir John's Will Is Even Small' – Kennedy Agyapong
Cheddar, also known as Freedom Caesar, is the son of Ghanaian business entrepreneur and real estate magnate Nana Kwame Bediako,r and the nephew of successful petroleum and real estate billionaire Kwaku Ofosu Bediako.
Cheddar is well-known for his charitable deeds and fortune. Many people have pondered where he got his money and how he got started. During a presentation at the Ghana CEO Summit conference, Cheddar discussed his experience as a Chief Executive Officer (CEO).
Cheddar shared his experience, revealing that he became interested in real estate after being able to build two houses on a single land plot. He revealed that this is how his project "Kwarleyz Residence" came to be.
Advising the youth of Ghana, Cheddar said that with diligence and perseverance, one can accomplish their visions and goals.
Cheddar is one of the wealthiest men in Ghana and his 40-apartment at the Kwarleyz residence in the Airport Residential Area is one of the most talked-about.
SOURCE: www.ghnewslive.com